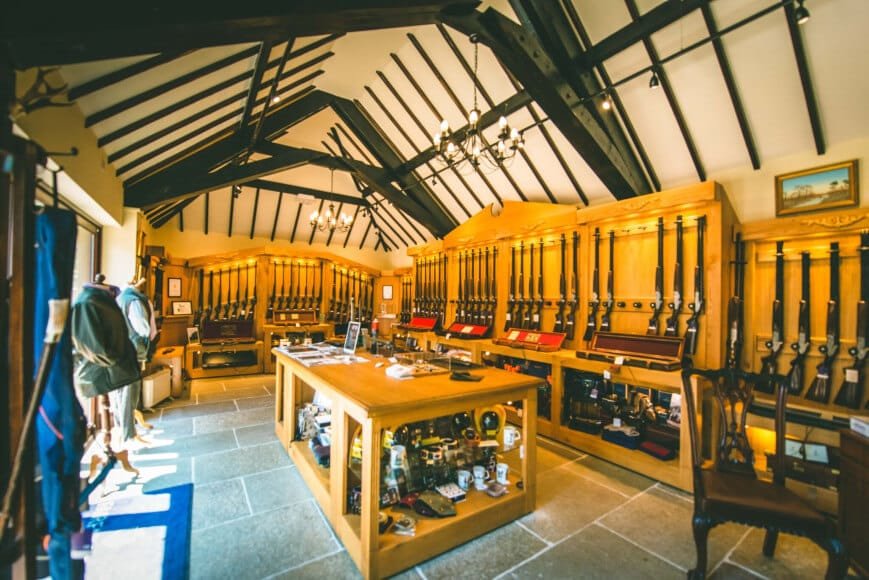 Jan
26
Lady's Wood Guide to Air Rifles
26th January 2021
0 Comment(s)
What is an air rifle and how does it work?
There are three types of air rifle available to purchase: the spring powered air rifle, the CO2 powered air rifle and Pre-Charged Pneumatic (PCP).
Spring Powered
A spring powered air rifle works by compressing a spring by using an underlever or by breaking the barrel away from the action. This is also commonly known as a break barrel or a springer. It is generally considered the most reliable of the three types available.
CO2 powered
The CO2 air rifle is not usually full powered, but what it lacks in power it makes up for in accuracy and does not have any recoil. A CO2 air rifle is ideal for close range pest control.
Pre-charged Pneumatic (PCP)
Arguably the most popular option, the pre-charged pneumatic air rifle is powered by an air canister. The PCP air rifle has no recoil and is the most accurate over long distance. This type of air rifle comes in lots of different shapes, sizes and options, making it a popular choice.
What are air rifles used for?
Air rifles are generally used for one of two options: target shooting and pest control. Target shooting is the perfect way for a shooter to hone their skills. You can also legally practice target shooting in a private garden or outdoor space, providing you are safe and can ensure that no pellets will travel beyond a safe backstop.
Air rifles are the perfect tool for taking care of rats, rabbits and other pests. Whilst it is legal to use an air rifle to control certain species, you must always ensure you have the landowner's written permission first. Whatever quarry you are targeting, it is vital to ensure a clean and humane kill.
Do I need a licence to own an air rifle?
In England and Wales, you do not need a licence to own what is regarded as a 'legal limit' air rifle. The rules differ in Scotland and Northern Ireland.
You must be over the age of 18 to purchase a legal limit air gun or ammunition for an airgun. However, in England and Wales, a person aged 14 or over can use an air rifle unsupervised, with the permission of the air gun's and the land's owner.
What are the best air rifles for beginners?
Due to its accessibility and affordability, air gunning is often the first introduction to the sport of shooting for many. Air guns help us to learn the basics of safe gun handling and the art of shooting straight. There are many models on the market that are perfect for beginners, all of which are available to purchase from Sportarm at Lady's Wood.
Break barrel air rifles are normally slightly cheaper than PCP but people often say they are harder to master due to the small amount of recoil. Therefore pre-charged air rifles are often preferred by beginners as they have no recoil and are therefore easier to shoot more accurately.
An amazing option for beginners is the pre-charged pneumatic Gamo Phox. At £515 it includes everything a beginner could need with a scope, gun sip, sound moderator and stirrup pump to recharge the air rifle.
At the more affordable end of the spectrum is the Gamo Swarm Barricade (break barrel). At £230, this is a very cost effective gun that is perfect for someone who wants to get into air gun shooting. It features a unique auto-loading system that allows you to fire 10 shots in 30 seconds.
More affordable still is the Stoeger RX20 break barrel gas ram at £189. This is an incredible price, especially considering it includes a scope.  
Where can I purchase an air rifle?
Sportarm at Lady's Wood stock a wide variety of air rifles – both break barrel and PCP – and usually have both new and pre-owned models in stock. Brands available include Weihrauch, Air Arms, Daystate, Gamo, BSA and Stoeger, amongst others. To view Sportarm at Lady's Wood's full range, get in touch by calling 01454 294246 or email sportarm@ladyswood.co.uk.