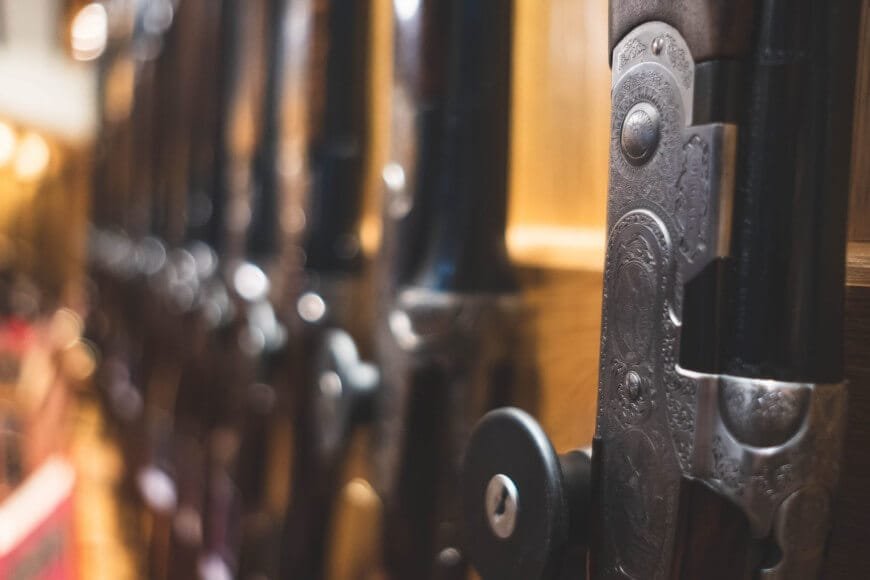 Apr
09
Gun Storage at Sportarm at Lady's Wood
9th April 2020
0 Comment(s)
Did you know that Sportarm at Lady's Wood offer a comprehensive gun storage service? We've detailed everything you need to know below. 
How much does gun storage cost?
Gun storage at Sportarm at Lady's Wood costs just £15 a month per gun, with the first three months payable in advance. Long term storage is billed every six months. 
Lady's Wood's secure, onsite armoury stores all of our guns in optimal conditions. Your shotgun will also be regularly cleaned as part of the service.
Why do customers choose to store their guns at Sportarm at Lady's Wood?
For many customers, gun storage is a necessary option for a whole host of reasons:
Customers whose licence is about to run out or who are in the process of renewing
Customers choosing not to renew their licence but want to keep their guns somewhere secure
Overseas customers looking for a 'local base' to store their gun
Customers in the process of moving house
Customers who no longer want to store their guns at home
Gun storage is a useful option for those whose licence is about to run out or are in the process of renewing their licence. We also have several overseas customers who wish to have a local 'base' in which to store their gun. Others simply prefer not to store their gun at home. 
How do I arrange my gun storage?
To arrange your gun storage, get in touch by calling 01454294246 or email sportarm@ladyswood.co.uk. After an initial conversation, we can confirm availability and arrange a time for you to drop your gun off. We'll invite you to visit the gunroom, where you can relax with a coffee whilst we take care of the paperwork. 
It is important to note that all customers must bring their shotgun licence with them in order to pick up any guns in storage with us.