Thrilling, exhilarating, challenging; the sport of clay shooting can be enjoyed by everyone, regardless of age or ability. And with our comprehensive range of facilities and picturesque setting, clay shooting lessons at Lady's Wood are a unique experience.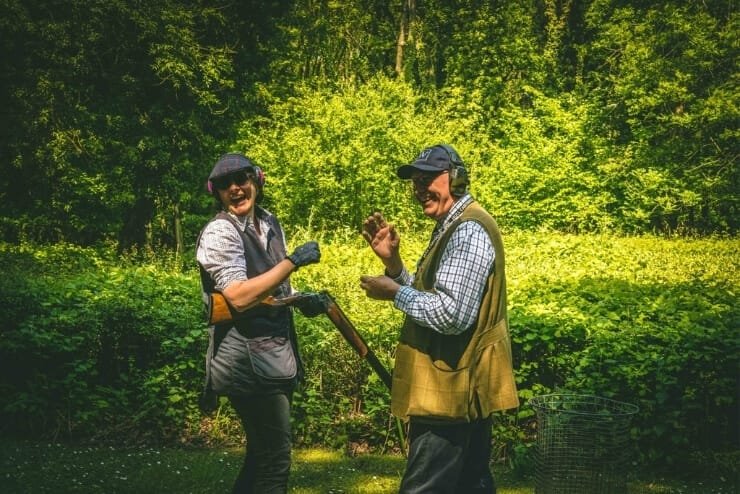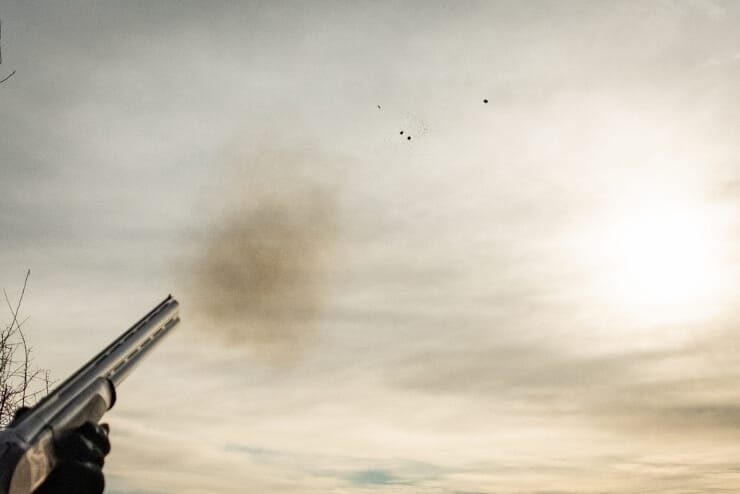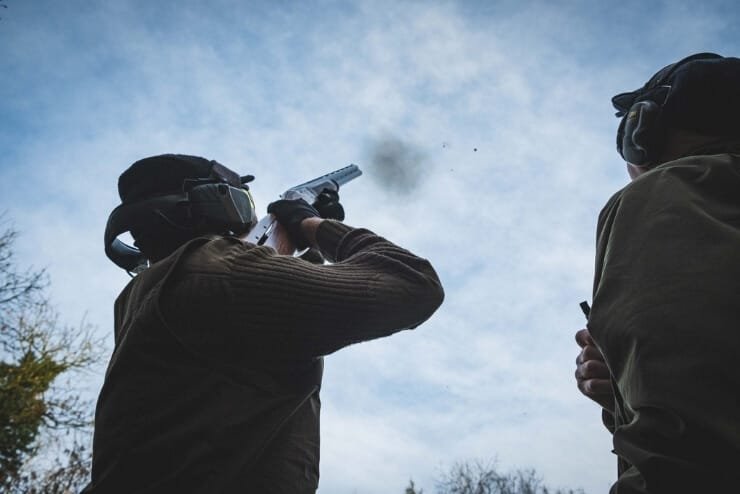 What is clay pigeon shooting?
Requiring skill, patience and accuracy, clay shooting is the popular sport in which shotguns are fired at moving targets. These targets – or clay pigeons – are made from a mixture of pitch and chalk. They are designed to withstand being thrown from traps at very high speeds, but at the same time are easily broken when hit by just a few lead or steel pellets shot from a shotgun. Quick reactions and good hand-eye coordination are required to hit the targets. Clay shooting is fun and exciting and can be enjoyed by everyone, regardless of age and ability.
What to expect from a Lady's Wood shooting lesson
We offer shooting lessons to individual shooters as well as groups and juniors. During your lesson you will have the chance to shoot a range of sporting stands spread throughout our grounds and mature woodland. Our 120ft high tower is fitted with various automatic clay pigeon traps releasing clays from as little as 40ft.
Our highly experienced APSI trained instructors have a wealth of experience teaching both novice and more experienced clay shooters. Throughout your lesson, they will be on hand to give instruction on areas such as eye dominance and shooting technique. Their dedicated and patient teaching style will soon have you hitting those clays!
After your lesson, you will be welcomed back into the shooting lodge for light refreshments. If you shoot with your own gun, this will be cleaned for you in our gunroom while you relax next to our open fire.
All clay shooting tuition at Lady's Wood is inclusive of an APSI qualified coach, optional gun hire and all safety equipment. For information regarding cost, view our prices.
Book your clay shooting lesson
Get in touch to book your clay shooting lesson today.  Use the form below or call us
on 01454 294546.