Continue your shooting adventure with the Bowman Sporting Practice at Lady's Wood. New to Lady's Wood Shooting School for summer 2020, the Bowman Sporting Practice combines seven brand-new stands with old favourites to bring you an exhilarating 10 sporting clay stand pay and play system. We welcome individuals or groups of up to six licence holders to guide themselves around our ten stand layout designed to challenge even the most experienced shooter!
Please note, the Bowman Sporting Practice does not include access to the high tower, grouse butt and surrounding stands. To access these, please book a caddied practice. All shooters MUST present an original valid shotgun certificate on arrival. The Bowman Sporting Practice is open Tuesday-Saturday, from 9am to 3pm (all shooting must finish by 4.30pm).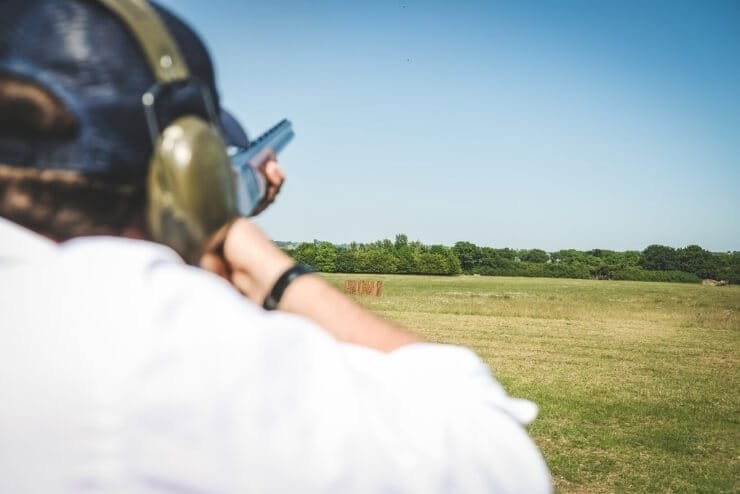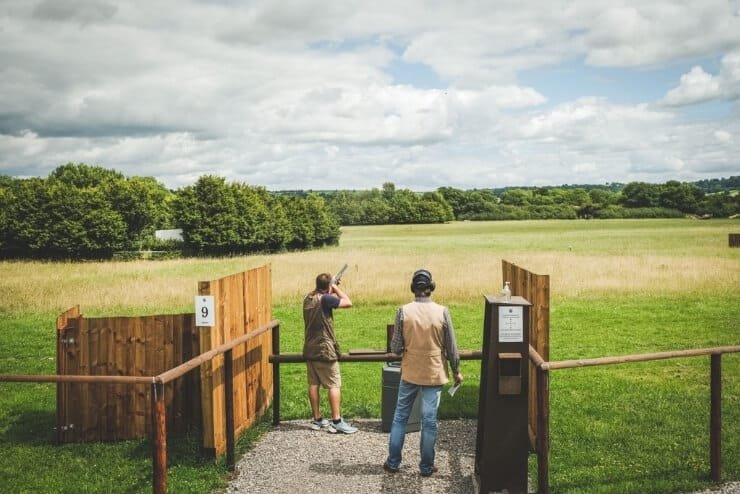 The Bowman Sporting Practice at Lady's Wood – Shoot Etiquette
The following list of rules apply to all shooters using the Bowman Sporting Practice pay and play at Lady's Wood Shooting School.
All shooters must:
Be a valid and competent shotgun certificate holder
Non-Certificate holders are not permitted to shoot the Bowman Sporting Practice at Lady's Wood – lessons with an experienced instructor can be booked by clicking HERE
Produce the original shotgun certificate on each visit to shoot
It is recommended that shooters have their own personal insurance – (i.e. membership to BASC, CPSA, GWCT etc)
Adhere to site cartridge restrictions (click HERE for permitted cartridge list)
Wear the correct PPE at all times – hat, eye protection and ear protection
Shoot targets as presented on each stand
Where possible, shoot the stands numerically 1-10 to avoid a backlog of shooters
Adhere to current site COVID-19 restrictions
Use bins provided
Pick up spent cartridges
Behave responsibly when handling guns and cartridges as all shotgun certificate holders should
Instructors take priority, please be patient when waiting
Please be considerate of other shooters when stands are busy – i.e. don't "hog stands"
Report any faults or issues to a member of the team
When shooting in groups, only first shooter to "see a pair" before shooting commences
Adhere to the "Honesty System", paying for ALL clays used
Carry guns unloaded and broken or in a slip when moving around the grounds
Gun racks to be used when at shooting stands
Only one shooter at a time to have a loaded gun on each stand at the shooting position
Not be under the influence of drugs or alcohol
Anyone not adhering to these rules will be asked to leave
BE SAFE and enjoy our fantastic facilities
Book your  Bowman Sporting Practice
Due to current site COVID-19 restrictions, we encourage customers to book their Bowman Sporting Practice session.
To book, please call 01454 294546 or email shoot@ladyswood.co.uk.