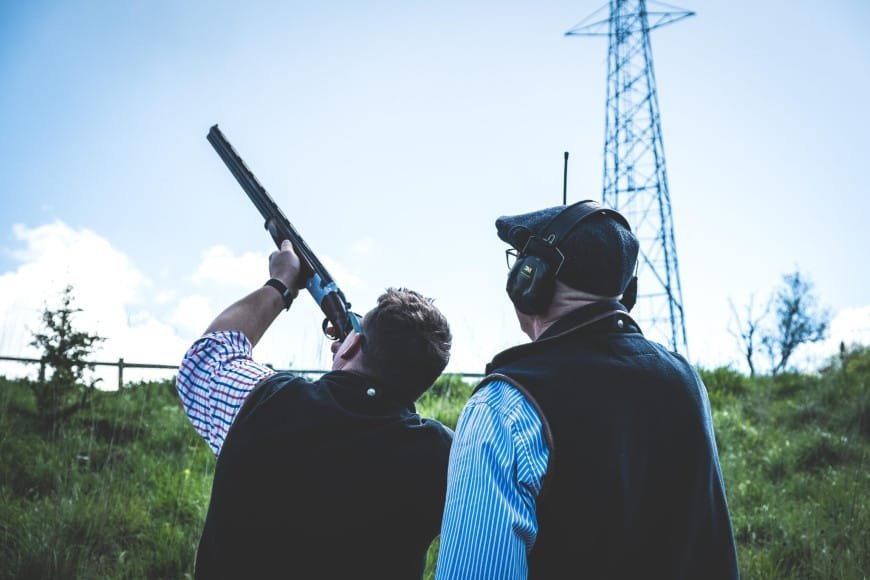 Jan
26
How to have the best possible shooting experience this game shooting season
26th January 2021
0 Comment(s)
Book a shooting lesson (or two!) before the big day
Even the most experienced of shots can benefit from a lesson or two before a day of game shooting. Our comprehensive variety of game shooting facilities includes six onsite towers, grouse butt and a range of targets designed to simulate game birds in a natural, realistic setting. All of this is complemented by excellent shooting instruction from our experienced and knowledgeable APSI-trained instructors.
Shooting lessons can be booked by the hour for both individuals and small groups. Courses of lessons are also available.
High bird shoot? That's what our Extreme Tower is for
High pheasant shooting is becoming increasingly popular amongst experienced shooters looking to really challenge their shooting skills. If you have some high bird shooting lined up in the coming season, then the Lady's Wood's Extreme Tower is for you.
Standing at a staggering 225ft, it's the highest tower of its kind in the country, making it THE number one destination for those looking to perfect their shooting before facing the towering birds of Exmoor, Wales and the North. Lessons at our Extreme Tower – situated in an offsite location close to the shooting school – are by special appointment only so get in touch to discuss your requirements today.
Consider taking an instructor with you
Taking an instructor with you for your day in the field might feel like a bit of a luxury but the benefits are endless. For inexperienced shots, having an experienced instructor at your side can help alleviate any apprehension. They'll also give guidance on particular shots, allowing you to build your confidence, as well as ensuring you are safe and using the correct etiquette . Lady's Wood offers on the peg instruction at a range of game shoots around the country. Click here to find out more or get in touch to book.
Is your gun ready?
You've booked your shooting, got a few lessons lined up and are very much looking forward to your day on the peg – but what about your gun? We always recommend getting your shotgun serviced well in advance of each season so it's one less thing to think about when the big day finally rolls around. Luckily, our onsite partners Sportarm at Lady's Wood offer comprehensive gun servicing from their expert team of gunsmiths. Get in touch with a member of the Sportarm at Lady's Wood team to discuss your requirements.