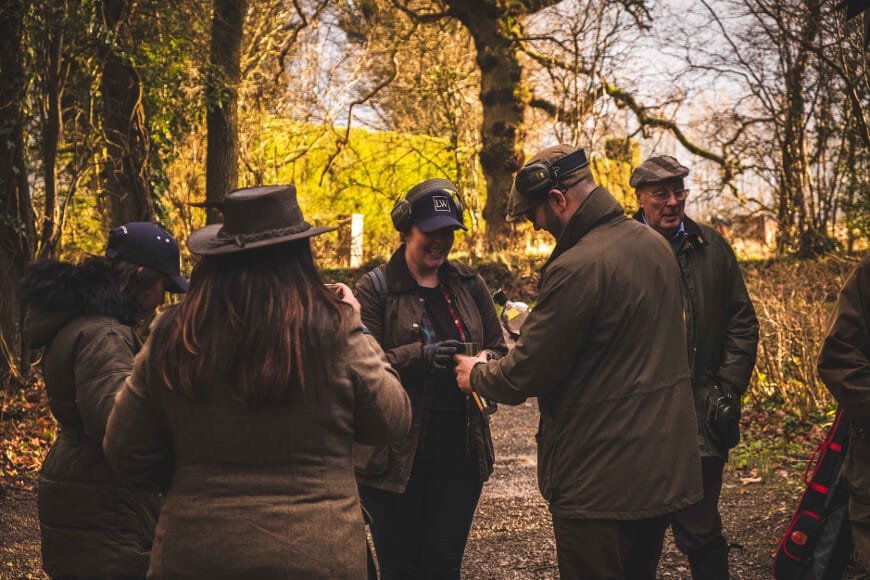 Oct
15
Why Lady's Wood corporate hospitality services are second to none
15th October 2020
0 Comment(s)
If you're looking for the perfect location for your next event, look no further than Lady's Wood Shooting School. Our picturesque setting, enviable location on the outskirts of Bristol and bespoke shooting options mean we're able to offer unparalleled corporate hospitality services.
All manner of events catered for
From birthday parties with family, stag and hen parties with friends, to large-scale entertainment for over 100+ VIPs, our corporate hospitality services are incredibly wide-ranging. Looking for the perfect way to spend half a day with a small group of likeminded shooters? The Lady's Wood Flush and Flurry Experience may be just what you need.
Another hugely popular corporate event option is our infamous Lady's Wood sim days. These days simulate a driven game day and are as close as you'll get to the 'real thing' at a fraction of the cost.
Laura – please add links to stag and hen pages, corporate events pages and small groups (taster package)
Bespoke shooting packages available
Our bespoke corporate shooting packages are at the heart of our corporate hospitality services, making the most of our stunning shooting facilities and expert shooting instructors. Our corporate shooting packages are a good starting point, but we will be thrilled to work alongside you to create your own bespoke shooting event unique to your needs..
Picture-perfect setting
Whether you're gathering for your next board meeting or joining us for a spot of clay shooting with colleagues, you'll do so against the picturesque backdrop of our stunning shooting grounds. All guests will be warmly welcomed into our Cotswold stone shooting lodge (complete with roaring open fires in the colder months) before stepping out into our 55 acres of stunning woodland and open fields.
Every detail taken care of
From the minute you make your first enquiry, until the moment you drive away at the end of your event, we'll take care of every last detail. Over the years, we've hosted hundreds of corporate events – from intimate small group shoots to large-scale charity days – so we have the extensive knowledge and experience to ensure your day runs smoothly and your guests enjoy thoroughly enjoy themselves.
To book your next corporate event at Lady's Wood, get in touch. Call us on 01454 294546 or email shoot@ladyswood.co.uk.