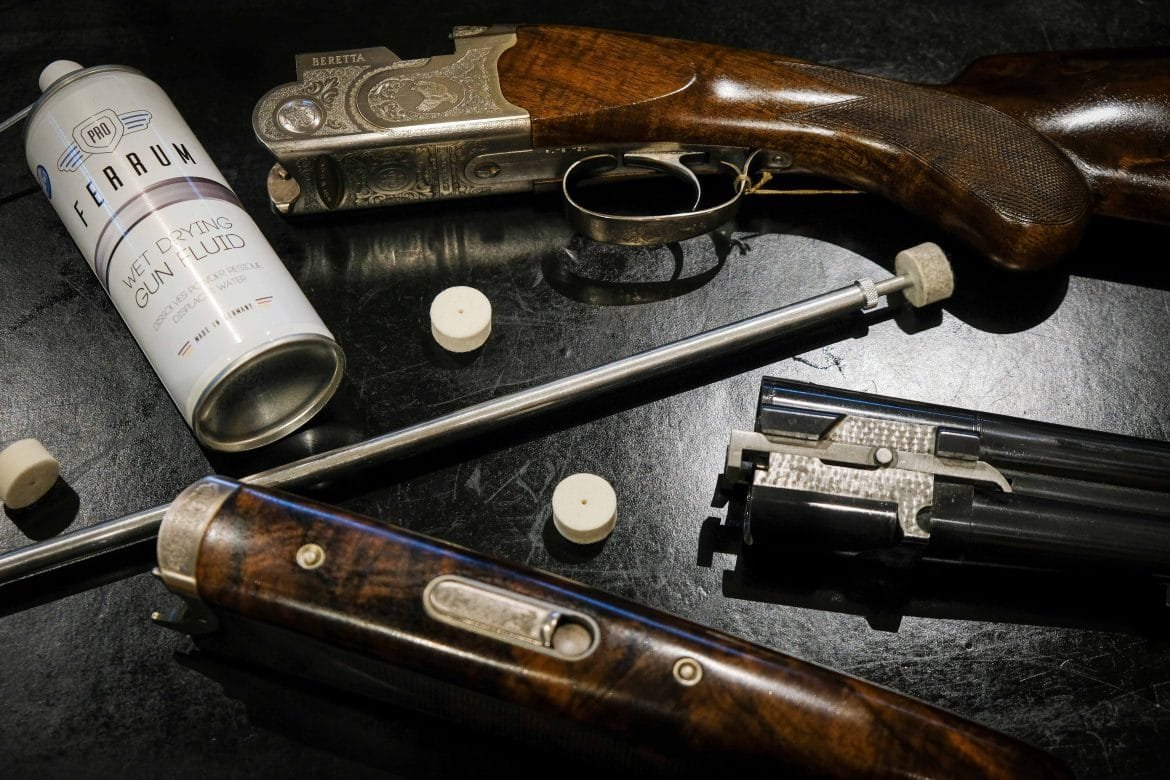 Dec
10
How to Clean a Shotgun with Pro Ferrum Gun Oil
10th December 2019
0 Comment(s)
Regularly cleaning your shotgun is essential to ensuring its longevity and performance. We're here to show you how to clean your shotgun with an effective, easy-to-follow process to keep it in tip-top condition.
Sportarm at Lady's Wood have continually championed the benefits of the revolutionary Pro Ferrum Wet Drying Gun Oil. We are now proud to offer Sportarm's new gun cleaning kit, Pro Clean. This kit utilises Pro Ferrum and simplifies the gun cleaning process.
What's in the kit?
Sportarm's gun cleaning kit consists of an innovative solid aluminium two-piece rod and a set of felt wads, along with a bottle of Pro Ferrum. The felt wads eliminate the need for applying anything metallic inside your barrels.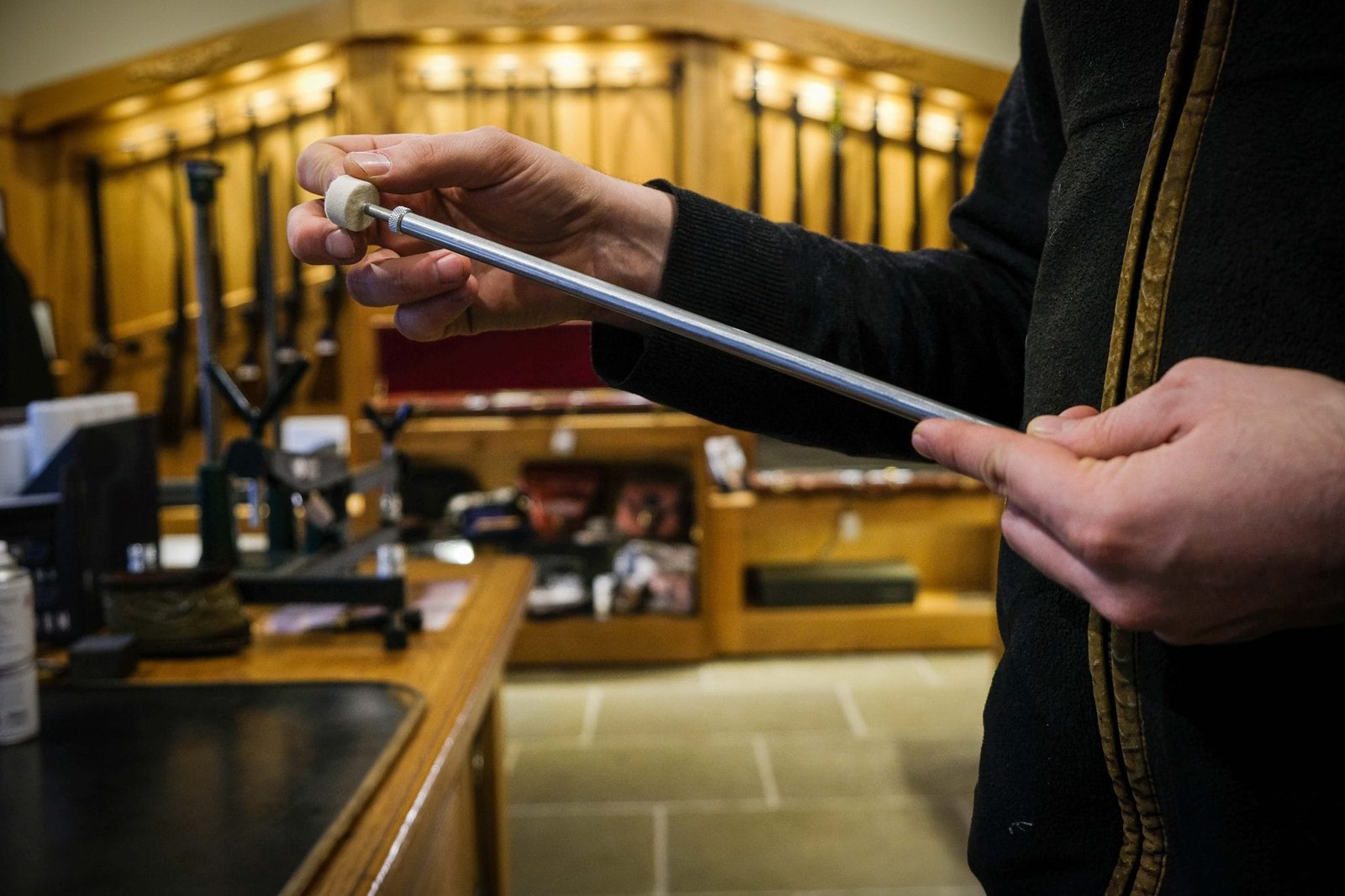 How to clean a shotgun: Prepping your gun
Firstly, strip the gun down. Take off the forend and separate the barrels and action. On multi-choke guns, it's good practice to first clean the inside of the barrels (as detailed below) and then remove the chokes at this point so they can also be cleaned.
Spray a light amount of Pro Ferrum down each barrel and over the choke. Set them to one side. Give a light spray to the action and any other metalware. Use an oily rag to wipe over the metal work. Pay special attention to any nooks and crannies. Remember the lever and safety catch as residue left from fingers can cause rust build up.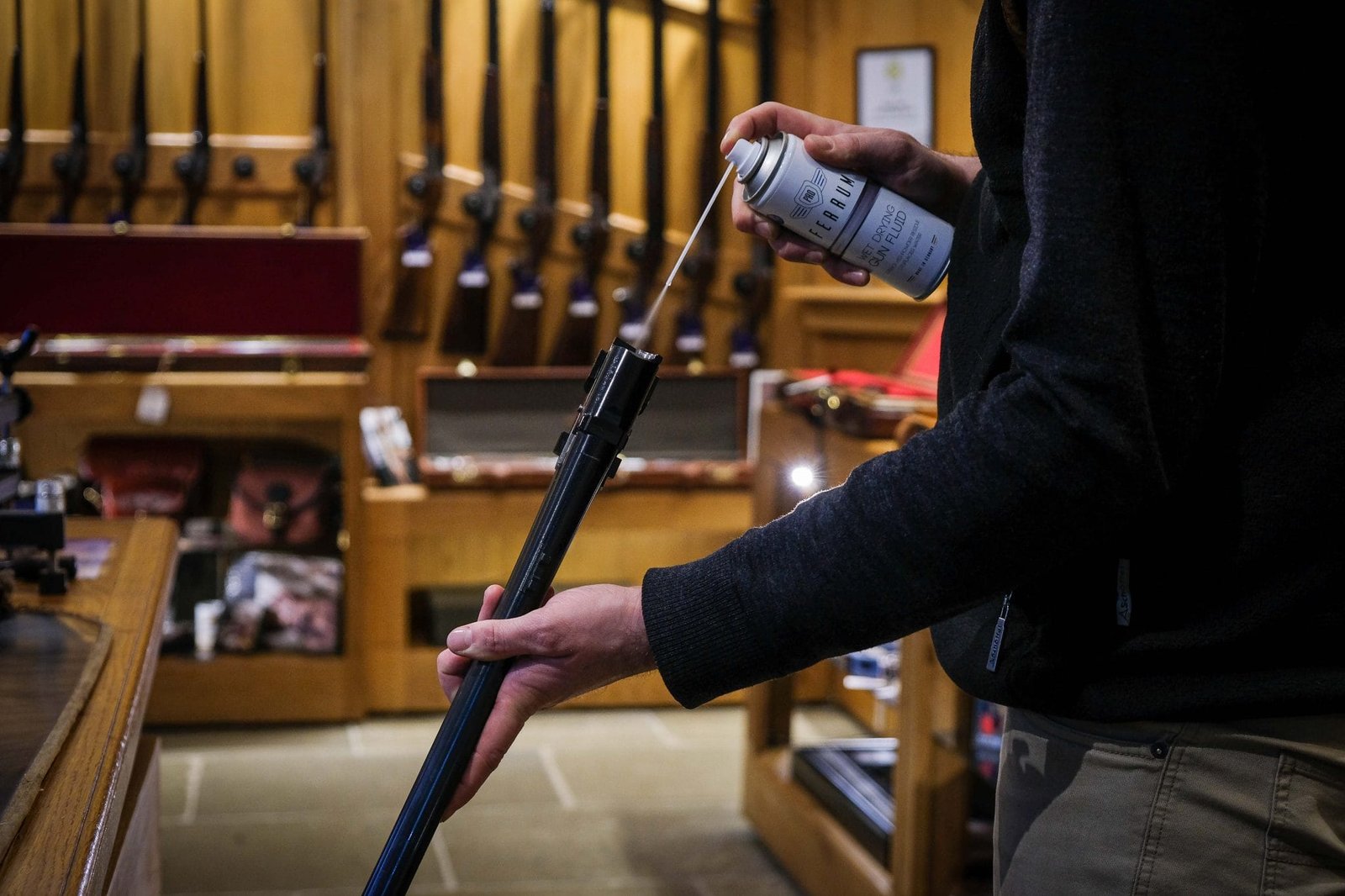 One of the many benefits of Pro Ferrum is that unlike many other gun oils, it is completely safe to use on woodwork. Spray sparingly over the stock as needed and wipe with rag.
Shotgun care after shooting in the rain
If shooting on a wet day, place your barrels on an old towel or a surface you don't mind getting oily. Give wet barrels a healthy spray of Pro Ferrum along the entire outside length. The oil will emulsify any water, lifting it from the surface of the metal. Use kitchen roll or a clean cloth to wipe away. Remember to repeat on the other side of the barrels.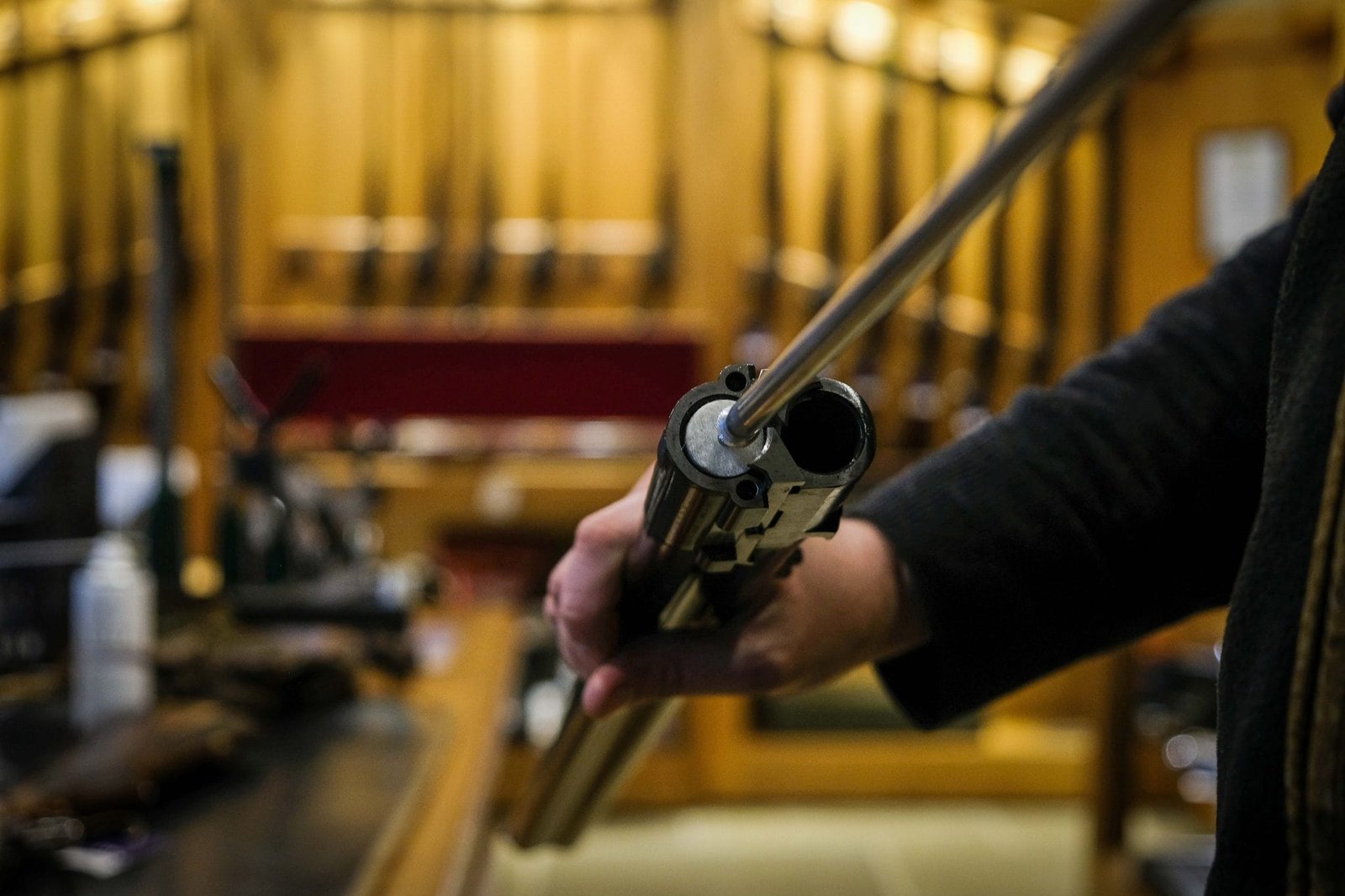 Next, take a felt wad from your gun cleaning kit and screw it onto the tip of the cleaning rod. Firmly push this through each barrel. If you hear a squeaking noise, this is a good sign the Pro Ferrum is working! After the first run through, look down the barrels and check for fouling or leading remnants. Keep pushing the rod through until this is cleared.
For any stubborn leading or fouling, respray the barrels with Pro Ferrum. Leave this to work its magic for 15-20 minutes.
Finishing touches
Give the chokes a wipe over and pay extra attention to threading. Very lightly regrease the chokes before replacing them in the barrels. Remember to give one more push through of the barrels with your felt wad which will remove any grease formed from replacing your chokes. 
Reattach the barrels to the action. Give a light spray to the outside of the barrels at a distance, using an oily rag to clean and, most importantly, leave a protective coating of Pro Ferrum.
Finally, reconnect your shotgun's forend and give it a quick wipe over, paying special attention to any additional metalwork on the forend. Your gun can now be safely and securely put away, ready for its next outing.
And there you have it – how to clean a shotgun, quickly, efficiently and effectively. You can get your Pro Ferrum fix along with our full range of Pro Clean products in store at Sportarm at Lady's Wood or any other Sportarm outlet.