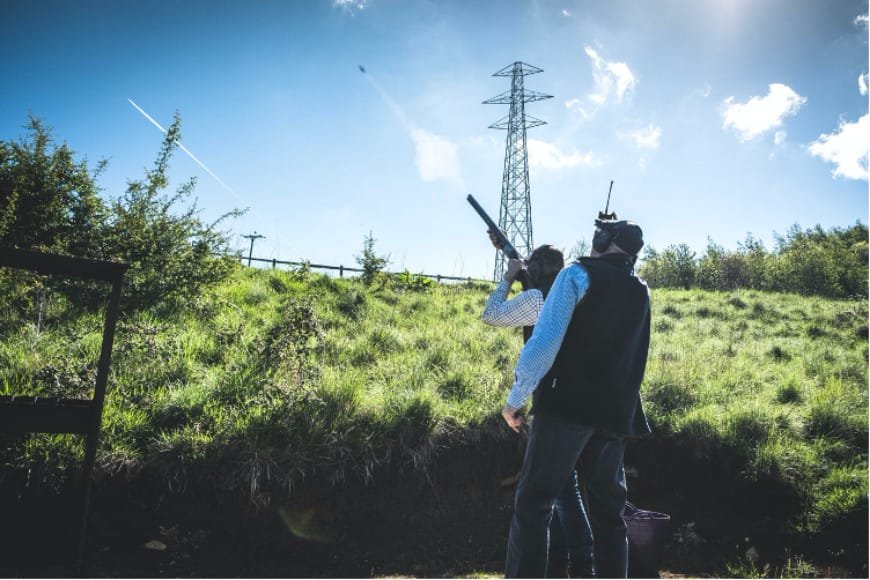 Nov
09
How can Lady's Wood improve my game shooting this shooting season?
9th November 2020
0 Comment(s)
Here at Lady's Wood, we're incredibly passionate about game shooting and strive to offer our customers everything they need and more in order to prepare for the season ahead, using what we believe to be the finest game shooting facilities in the UK.  Take a look below at how we can help get you peg ready.
Game shooting tuition
If you're new to sport or perhaps just looking for a sharpener, then our game shooting tuition is the perfect solution. During your one-hour lesson, you'll work 1:1 with your instructor (unless you opt for a joint lesson, in which case you'll share your lesson with your companion) across a range of game targets. This is a great way to get your eye in if you have a day's game shooting approaching or perhaps haven't picked up your gun in a little while.
Optimisation
Unique to Lady's Wood, our optimisation sessions are designed to elevate your shooting in ways that a one-hour lesson cannot. These 1:1 sessions of intensive tuition span a whole day and are fully inclusive of clays, cartridges and light refreshments. Click here to read a client review from an optimisation session.
Shoot the highest tower in the country
Standing at a staggering 225ft, the Lady's Wood Extreme Tower is the ultimate challenge. Designed to test the nerves of even the most seasoned of shots, the Extreme Tower is perfect for those preparing for the towering birds of Exmoor, Wales and the North. Situated in an off-site location in close proximity to the shooting school, lessons at the Extreme Tower are by appointment only.
Book a Flush and Flurry Experience
New to Lady's Wood for the 2020 season, our Flush and Flurry Experience provides the ultimate game season warm-up. Suitable for small groups of experienced guns, this half-day session will see you shoot four flushes and flurries designed to simulate a range of game targets. Not only is this great practice for your day in the field, it's great fun too!
Visit our award-winning gunroom
Sportarm at Lady's Wood, part of the multi-award-winning Sportarm group, is onsite and well-stocked with everything you'll need to enjoy the season. Whether you're looking for a new shotgun or simply want to stock up on your favourite game cartridges, Sportarm at Lady's Wood can take care of your every need.
To find out more about what Lady's Wood can do to help you improve your game shooting this season, get in touch with us today. Speak to a member of the team by calling 01454 294546 or email shoot@ladyswood.co.uk.