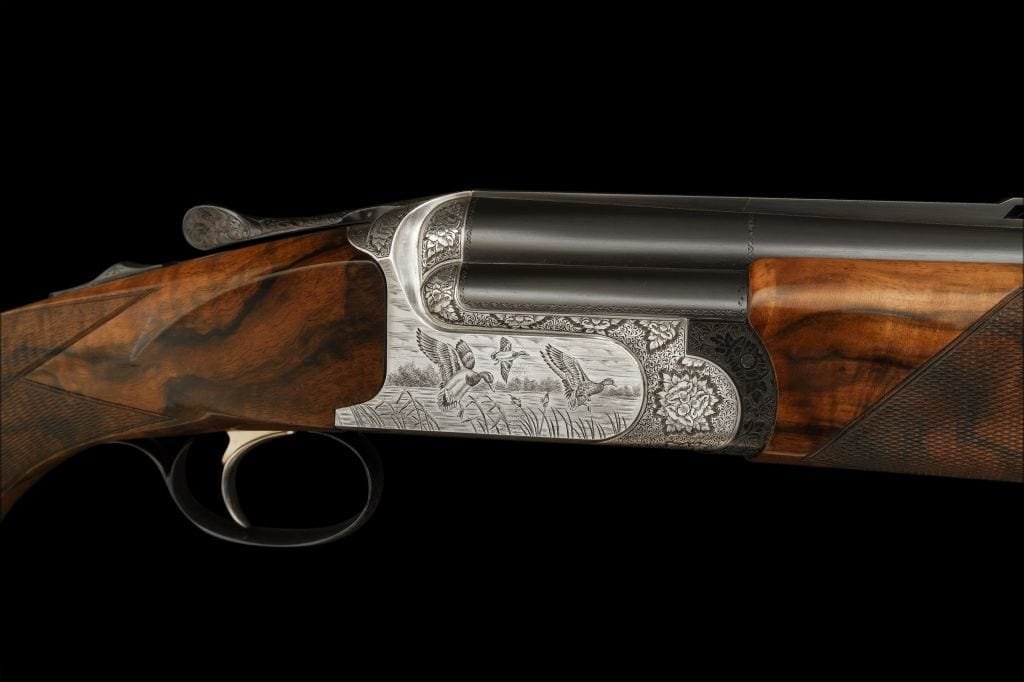 May
06
Perazzi: Gunmaker in Focus
6th May 2020
0 Comment(s)
For over fifty years, Perazzi has built a reputation for creating some of the best competition and game guns on the market. Their classic yet modern design beautifully fuses both traditional and modern gunsmith techniques and processes. The result is an innovative, perfectly balanced shotgun, suitable for game shooter and world-leading Olympic shooter alike. 
History of Perazzi
Perazzi was founded in 1957 by Italian Daniele Perazzi. In 1960, he met Ivo Fabbri, an automotive engineer and the pair began to create high-class but relatively affordable shotguns. The gun was loosely inspired by Boss & Co and Woodward, two high-end English gun manufacturers. These guns commanded the very top money. Yet Perazzi and Fabbri believed they could offer a better product, made to the same high standards, at a far more competitive price. 
The designs of some of the company's first guns were helped in part by famed Italian shooter Ennio Mattarelli. He went on to win the Olympic trap discipline with a Perazzi gun in 1964. A year later, Fabbri parted ways with Perazzi, establishing his own company that focused on the top end of the market. For the next fifty years, Perazzi continued to create and innovate, resulting in the Italian shotgun powerhouse we have become so familiar with today. 
Perazzi – Shotgun Round-Up
Whilst we use the term 'relatively affordable' to describe the Italian gunmaker, this is, of course, an incredibly subjective statement. When we say 'relatively affordable' we are referring to the fact that you get a lot of gun for your money, when compared like for like with other gunmakers of similar reputation on the market. This is especially true when considering that all new models are completely made to measure. 
New Perazzis will start at around £10,000 and can reach prices of above £50,000, depending on personal customisations. However, you can find fantastic preowned options for around £5,000. 
Perazzi
offer four main models
in 12g: the MXS, MX8, MX2000 and the MX12 (with other options also available for smaller calibres). More recently, the Perazzi High Tech was introduced to replace the older MX8 as the clay shooter's choice. We at Sportarm are also proud to have worked alongside Perazzi to develop the Perazzi Ribless Game, based on the MX12 action. 
The beautiful thing about a (new) Perazzi is how customisable they are. The list of possible customisations is almost endless, hence the huge difference in prices for made to measure models. Pricing will always depend on which optional 'extras' have been chosen. For example, when deciding the wood quality, customers can choose from (in order of lowest to highest) SC2, SC3, SCO and SCO Extra. These terms also relate to the different engravings; you can also choose to get SCO Extra Sideplates, SCO Extra Sideplates Gold, and so on. The options really are endless. On top of this, you can also fully customise the stock and rib dimensions.
The Experience
The journey of buying a new Perazzi is like nothing else. You will be invited to visit the factory in person, travelling to Botticino near Brescia in Italy. There you will be warmly greeted by Mauro Perazzi, Daniele's son. Mauro will give you a tour of the factory, including a visit to the magnificent wood room. Here you can choose your 'blank' (the piece of walnut that will be shaped into your stock). The entire trip is a fantastic experience, making your bespoke, custom-made shotgun all the more special. 
If you'd like to learn more about Perazzi or are interested in purchasing a new or preowned shotgun then a member of the
Sportarm at Lady's Wood team
would be thrilled to help. Get in touch by calling 01454 294246 or email sportarm@ladyswood.co.uk.