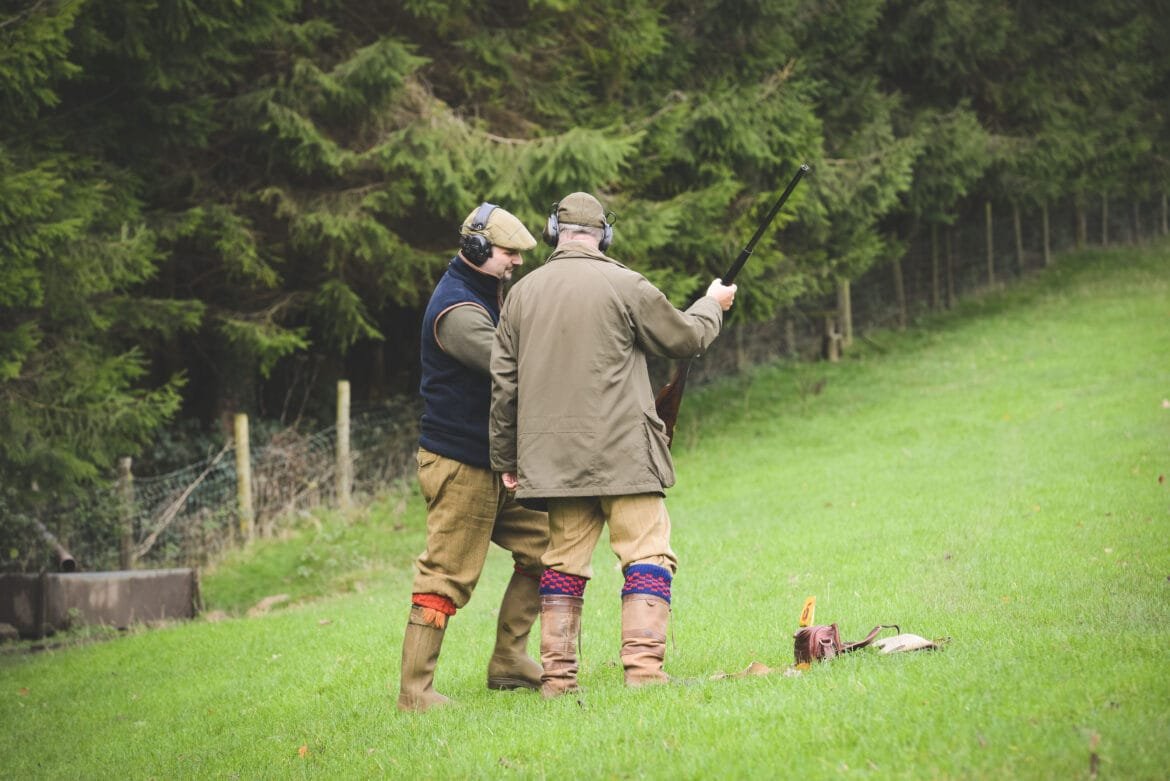 Oct
15
What to wear for a day's pheasant shooting
15th October 2020
0 Comment(s)
Do you have any pheasant shooting lined up this season? If it is your first experience of game shooting, knowing what to wear may seem a little daunting. Luckily, we're here with a handy guide to help ensure you dress the part.
Always check the dress code
Whilst most pheasant shoots will command a variant of the same dress code, the specifics will depend on a number of factors such as the formality of the shoot and weather conditions.
It is always advisable to check the dress code with the host (not forgetting to ask about footwear and headwear too).
Dress for the weather
Always check the weather in the lead up to your day of pheasant shooting. You'll not enjoy the day so much if you're too cold or wet! Dressing in plenty of layers will ensure you're protected against the elements, whilst also allowing you to discard your jacket or fleece should you get too hot or it's a particularly balmy autumnal day.
Ear defenders
Ear defenders are essential whilst pheasant shooting in order to protect your hearing. There are a range of options on the market – from in ear-plugs to advances digital headphones – it's all down to personal preference. The most important thing is to ensure they're comfortable as you'll be wearing them for a large part of the day.
Hat
Many shooters opt for a tweed flat cap on pheasant shoots, often matching or complementing the rest of your outfit if you choose a similar tweed design. As well as being part of the 'look' a hat is a practical consideration, helping to keep the sun out of your eyes and your head warm on cooler days.
Shooting jacket
As pheasant shooting takes place during the autumn and winter months, it is essential that you choose a jacket that will keep you both warm and dry. You will also need to ensure the jacket is of a good fit so that you have enough movement to swing your gun. Deep pockets for cartridges are a welcome bonus!
Breeks or trousers
On formal shoots, you should wear tweed breeks or trousers. Whilst these do not need to match your jacket, the tweed should be complementary and are usually in shades of green or brown. For more casual shoots, moleskin or cotton breeks and trousers will suffice.
Shirt
Traditionally, shirts of a natural colour scheme (think greens and browns) are worn for pheasant shooting, although brighter colours are also acceptable.
Vest or waistcoat
If you are on a formal shoot, guns will often dress in a three-piece tweed suit with matching breeks, waistcoat and jacket.
Tie
Ties are a must if a day is particularly formal, although they are optional at most shoots.
Socks
If you have to wear breeks, you will want to invest in a pair of shooting socks. These can be worn with a part of garters to stop them slipping down.
Footwear
A decent pair of walking boots is essential for pheasant shooting as you'll encounter a variety of terrain throughout the day. If rain is forecast, a pair of wellington boots may be preferable.
Cartridge bag
There is a plethora of different cartridge bags available, depending on taste and needs. These will vary in style, size and material so it's best to do some research to ensure you purchase the best cartridge bag for you.
Once you've got your kit sorted, why not book a game shooting lesson at Lady's Wood? Call us on 01454 294546 or email shoot@ladyswood.co.uk to book.