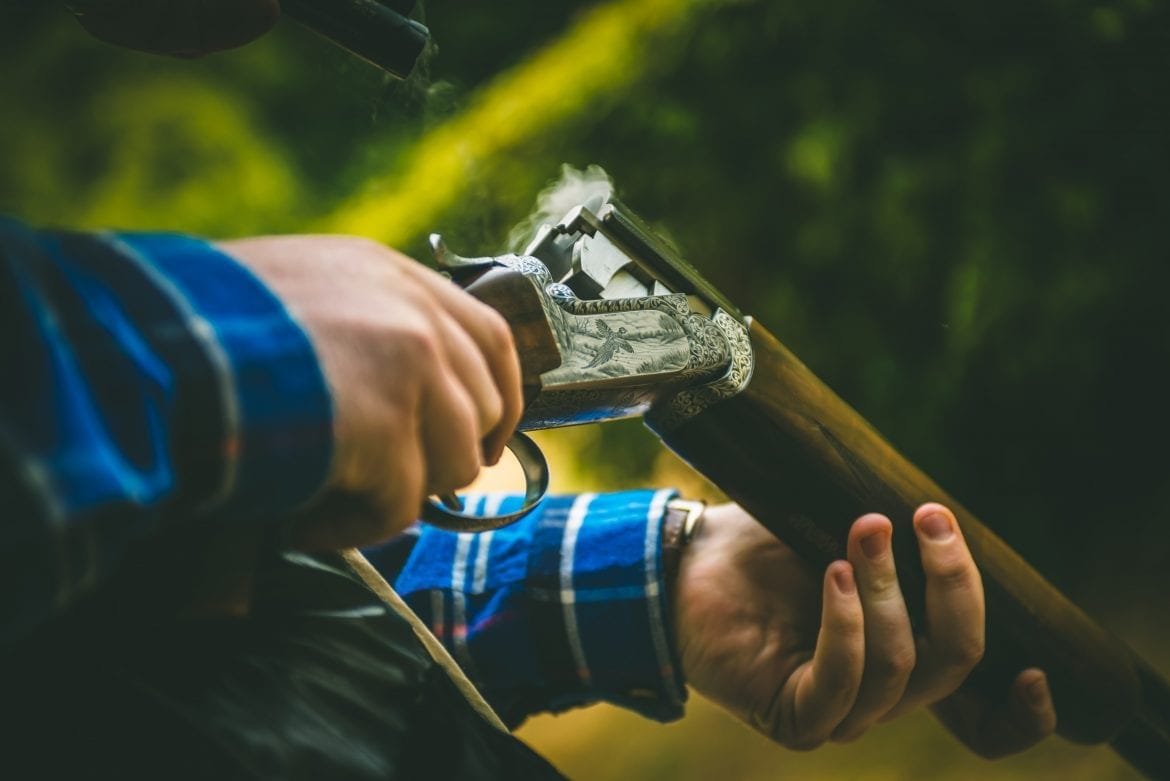 May
21
Shooting Tips: Back to school
21st May 2019
0 Comment(s)
Lady's Wood recently welcomed Shooting Gazette editor Martin Puddifer for a series of lessons with manager and instructor Chris Hanks. Martin gives details of his first lesson in an article posted in May 2019's edition of the Shooting Gazette. 
Shooting tips: Back to School
In the first part of a three-part series Martin Puddifer heads to Lady'sWood Shooting School to re-examine his shooting technique with senior instructor Chris Hanks.
I've always wanted to be the best shot I can be. While I know what I can and cannot hit, I want to make sure that what I can hit is hit cleanly every time, with no chance whatsoever that any of my birds are wounded and risk not being dispatched quickly and humanely.
I have been shooting for more years than I care to remember. I've got to the stage where I am inwardly furious with myself when a bird or clay target passes by. It occurred to me recently there'd be no shame in seeking out an instructor for a course of lessons. This is with the expressed aim of completely stripping back each individual component of my technique and giving it a thorough clean and reassembly. I want to come away a more competent and ultimately better shot for it.
It was during a visit to Sportarm at Lady's Wood that I got talking to Chris Hanks about my plan. Having had him at my elbow on several occasions before, I already knew he would be the perfect instructor for this exercise because of his incredible patience. I casually suggested his taking me on. As someone who has more thoughts than most when the clays suddenly appear, the lessons would not be fluid. There would be plenty of questions between shots, the occasional mild expletive before and after the trigger was pulled and a need for Chris to reassure me that I was at least doing some things right. I'm only human after all.
I'm also now at a stage where I know where I have missed and probably why. I need someone who can tell me why, beyond simply saying: "You're giving it this much lead, you need to be giving it this much lead". This is difficult to gauge when in your head you're already doing just that.
While I don't mind being thrown in at the deep end I need to know there's someone with a lifebuoy within shouting distance. It would be an interesting first lesson.
Starting over
The first thing Chris and I did was to sit down and talk about my shooting. We discussed the kind of shooting I do, how often I shoot, the 'difficulty' of the quarry I shoot. We also discussed what I enjoy and where I struggle most often.
Chris explained that we would be looking at all the usual areas. These included gun fit, footwork, mount, swing and eye dominance. All the while I was being reminded that building slowly from the bottom is critical. "There's no sense in rushing," Chris told me. This was a comment which made me smile given I'm someone who loves snap shooting left to right pheasants.
We established gun fit (good), stance (good) and my master eye (left). Then we moved onto what I considered to be the one thing I wanted to nail early: my gun mount. It's good but could be better, not least in the first few seconds, as a few dry gun mounts indoors revealed.
What I've had a tendency to do in the past is to bring the gun to my cheek by taking it out in front of me and then, in an anti-clockwise direction, bring it back towards my face, allowing the barrels and stock to see-saw in the process, rather than just bringing the gun straight up. Yes, there is an element of an arc in the gun mount as one picks up the bird and mounts at the same time, but I was often over-emphasising it, looking almost like I was in a John Woo gun fight.
Chris also noticed that at the ready position, the stock was down too low and my barrels were at too tight an angle to start tracking the bird. I was giving myself more to do to get the gun up to my cheek, wasting value seconds making up ground and inevitably missing behind. I had got it into my head that by having to work harder for a shot I would somehow become a better shot. Laughable really.
Out on the school grounds we started on some simple going-away targets with one objective: bringing the gun up smoothly in one fluid movement and getting away from that 'semi-circular' mount. Chris said that it was about correct gun mount, not about hitting the clays. Chris wanted me to practise this at home with an unloaded shotgun before our second lesson. The first few clays drifted off into the distance unscathed. The new gun mount felt better. In my quest to get the mount right I forgot two things.
The stock needed to be closer to my shoulder pocket and my barrels a little lower. Alterations made, and with a reminder from Chris to "shoot its legs off" the clay flung itself into the air and away from us. I was ready. Front foot where I was going to kill the bird. Both hands in unison to mount the gun when the clay appeared. No see-sawing, get onto the bird early, pull the trigger and… dusted. It wasn't the hardest clay I was ever going to shoot. But the point was it was the first clay of the rest of my shooting life.
We later moved further into the school's woodland to shoot some low driven targets. We put the increasing number of unbroken clays to the back of my mind. I told myself to keep my head up (in a motivation sense) when they flew past seemingly that slowly you could read the manufacturer's name on the side.
I could quite easily have shot the rest of the lesson with gun up or gone back to my old style and clipped a farthing off every single clay, but I was sticking on this new path and that was that. What mattered was the new gun mount wasn't uncomfortable, my feet were in the right place, my line was perfect. All I needed to do was master my timing. Soon it wasn't going to be bum…belly… beak…bang. It was going to be belly, beak, bang. I know it's simple to remember. I just had to try and forget most of what I'd taught myself, namely bad habits.
We're going to increase the difficulty as the lessons progress, head onto some high crossers next time. This is where footwork will come into play, especially on my weaker left-hand side. For now, I'll be focusing on gun mount, developing muscle memory and consigning my old habits, hopefully, to history.
If you'd like to find out more about lessons at Lady's Wood, click HERE. Don't forget to buy your copy of the Shooting Gazette. Keep your eyes peeled for the second part in the series!