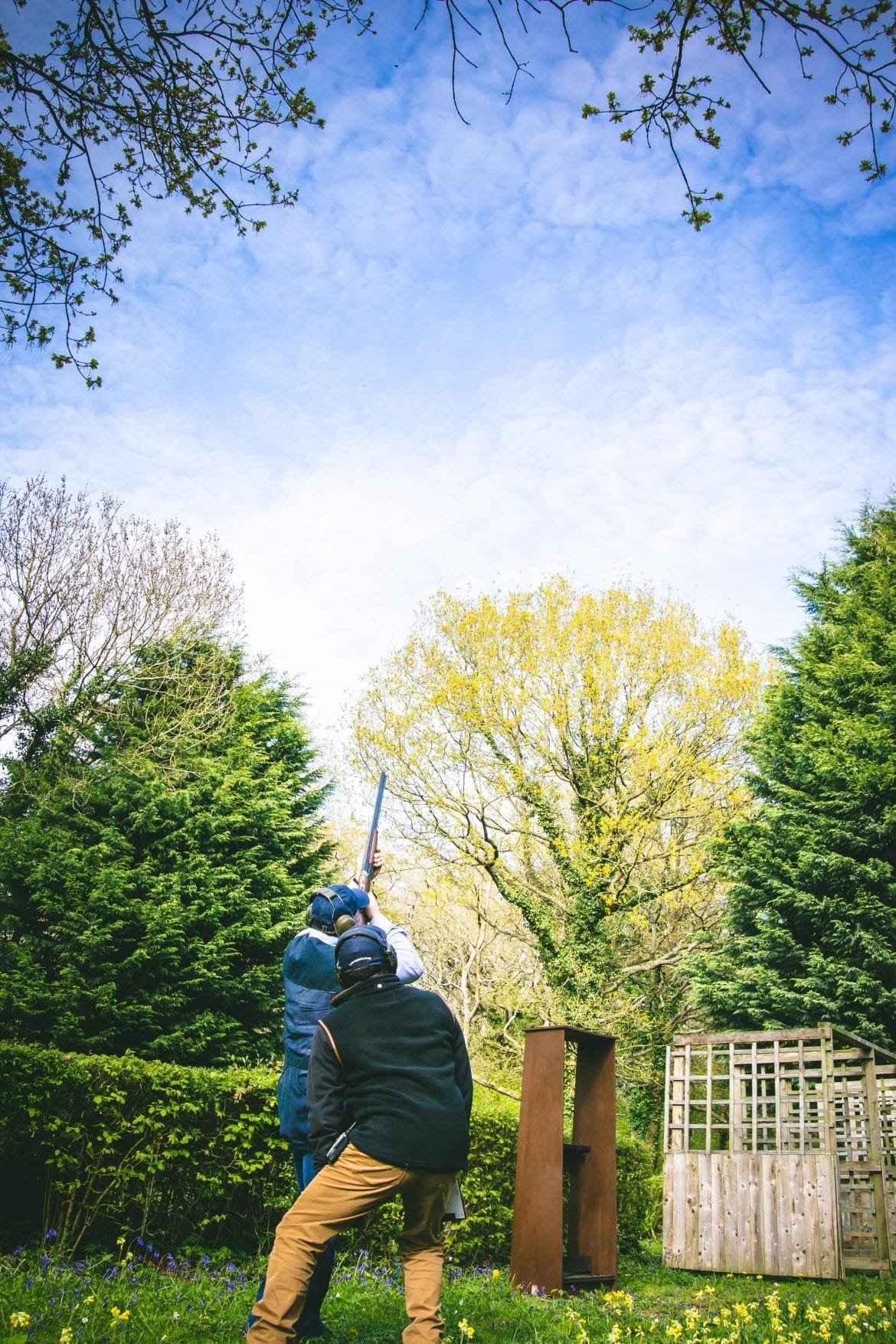 Jan
04
4 reasons to take up clay shooting in 2019
4th January 2019
0 Comment(s)
Happy New Year from all of us here at Lady's Wood! For many, the beginning of the year is the time to create goals for the twelve months ahead. Perhaps you've vowed to run a marathon, learn to play the piano, or maybe cut your daily intake of crisps! Why not consider taking up clay shooting in 2019? Perhaps you've never picked up a gun before or maybe you're dying to rediscover an old hobby. Whatever the case, Lady's Wood offer fun and friendly clay shooting tuition to novices and experienced guns alike. Here's why clay shooting is the perfect activity to take up this year:
Something a little different
Shooting is as much a part of English sporting tradition as tennis or cricket. However, whilst sports like these are widely taught at school, many people are yet to experience the exhilaration of shooting. If you're looking to take up a sport that's fun and challenging then clay shooting may be for you.
A chance to learn a new skill
Physiologically, learning a new skill is good for your brain. It's been proven that learning new skills help us perform better at tasks. It can also prevent neurological diseases such as dementia. It's also great to have a goal to work towards. The sense of achievement that you feel when you finally hit that clay is second to none.
Experience the best of the British countryside
Nothing beats the great outdoors, and luckily here at Lady's Wood we're situated in a location that really makes the most of our beautiful Gloucestershire countryside surroundings. Our 55 acres of natural woodlands and immaculately kept grounds provide an inspiring backdrop to learn a new skill and test your abilities!
Clay shooting is a social sport
Clay shooting providest the perfect excuse to get together with friends – whether that's to discuss technique, egg each other on or engage in a little friendly competition! With the popularity of the sport on the rise, you'll be surprised to find a growing community of clay shooting enthusiasts – both male and female – keen to share their passion with likeminded individuals. There are lots of ways to get involved with the social aspect of clay shooting; Lady's Wood often plays host to groups such as The Shotgun and Chelsea Bun Club, a lady's shooting community who are always looking for more members. We also offer group lessons for groups both large and small.
So, what are you waiting for? Head to our instruction page to find out more about our lessons and get started on your shooting journey. Alternatively, call us today on 01454 294546to arrange a lesson.