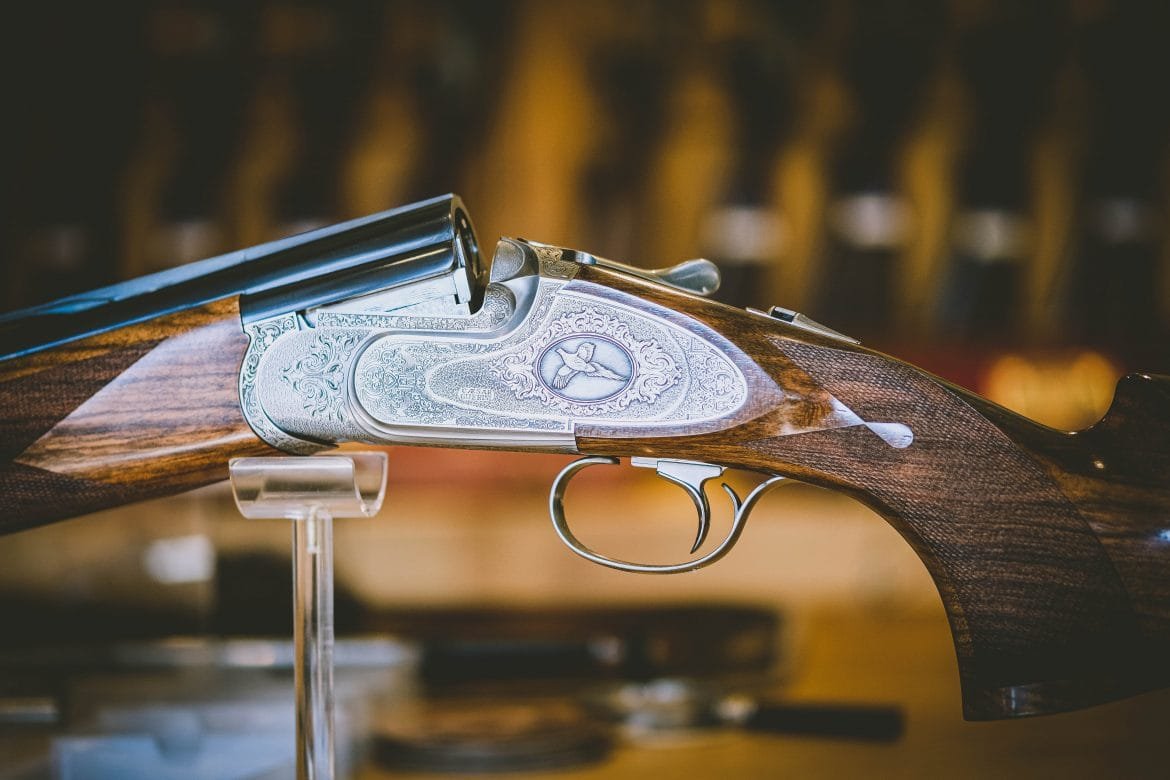 Mar
06
Spotlight on Caesar Guerini Invictus V
6th March 2020
0 Comment(s)
Quick Stats
Origin: Italian 
Over and Under or Side by Side: Over and Under
Barrel length options: 30″ or 32″ (game model), 28″, 30″, 32″ (sporting model)
Chokes: Fixed or multi-choked
Stock length: 14″ 3/4
Adjustable trigger: Yes
Caesar Guerini Invictus V: In-depth
The Caesar Guerini Invictus V is the ultimate all-rounder, perfect for those looking for one gun to do it all. The game and sporter models are ultimately very similar, the main difference being that the game comes with fixed chokes as standard. The Invictus V features a beautiful combination of both scroll and game scene engraving. This gun comes with a tapered, ventilated rib and a range of pad options (wooden, full rubber and ventilated rubber).
Something that sets the Invictus V apart from its peers is its revolutionary locking element. This system is unique to this model, allowing gunsmiths (and confident gun owners) to easily change the cam, giving the gun a far longer lifespan. The chrome-lined, hand-polished internal components make for the most precise trigger ever produced by Caesar Guerini. Additional wall thickness to the action also aids in increasing strength and better absorb felt recoil.
Whilst the stock length for the Invictus V sits at 14 3/4″ stocks, it is worth noting that Caesar Guerini can supply stocks to your exact measurement, for an extra cost. New models of the come with Caesar Guerini's 10-year mechanical warranty. 
Sportarm at Lady's Wood stock a wide range of Caesar Guerini shotguns, including new and preowned models of the Caesar Guerini Invictus V. 
Get in touch with Sportarm at Lady's Wood for up to date availability of this and all other shotguns in stock.