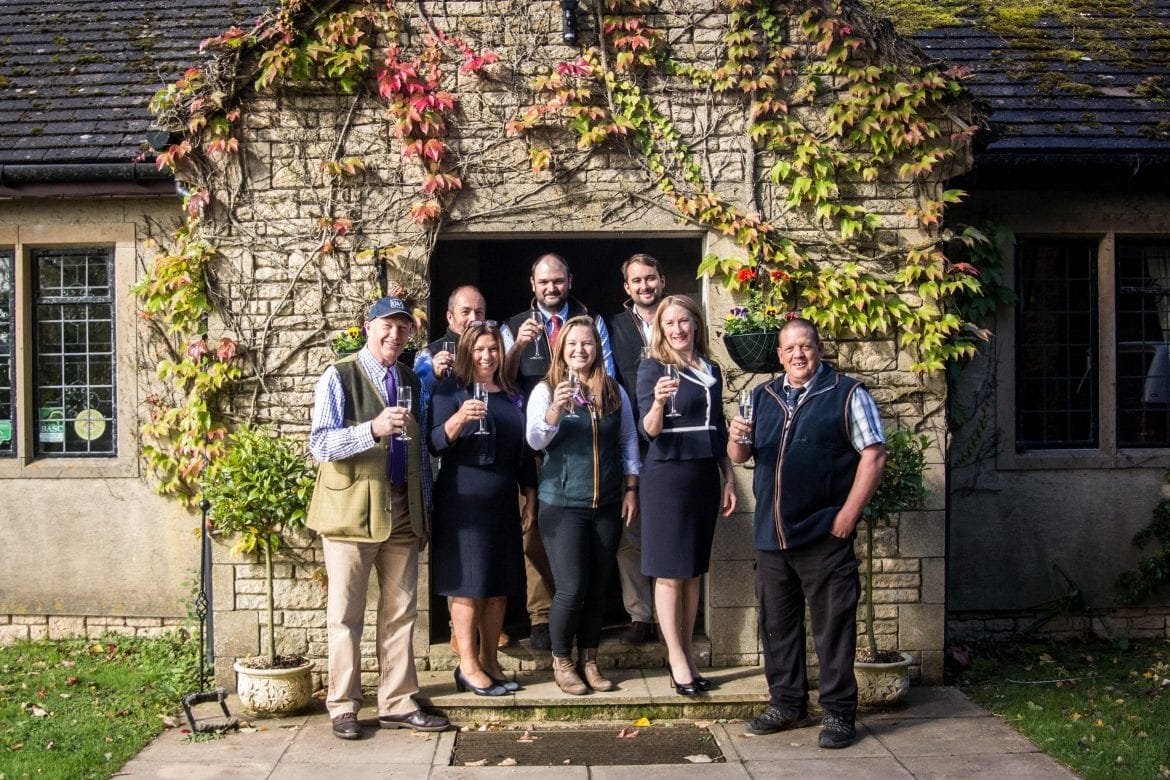 Oct
11
Celebrating our Four Year Anniversary
11th October 2017
0 Comment(s)
This month at Lady's Wood, we have been proudly celebrating the anniversary of what has been a new era for our Shooting School.
Four years ago, I proudly took the helm of what I firmly believe is the finest shooting ground in the UK.
Lady's Wood has always held a special place in my affection, as it was founded by my good friend Michael Pinker.  Michael loved shooting and represented England and Great Britain in the sport.
In 1981, he set out to create a venue that would welcome everyone from the complete novice to the most experienced shot and teach and nurture a passion for shooting.
Thus Lady's Wood began, as one manually-operated trap on the front lawn!
Michael then spent several decades developing ideas and facilities and building a fine reputation for the Shooting School, until his untimely death from cancer in 2010.
Having shot with Michael since the age of 20, I therefore feel privileged to take Lady's Wood into the future.
In the last four years we have made considerable investment in the Lady's Wood experience.
Our facilities have been greatly enhanced, not only in terms of the shooting challenges and opportunities, but with the creation of our lodge and the transformation of old stables into what is now Sportarm at Lady's Wood.
We have expanded our range of services, especially for business customers, with corporate entertainment, charity events, simulated game days, product launches, away days and meetings being much in demand.
We have invested heavily in training, with three of our instructors having taken the Association of Professional Shooting Instructors (APSI) Advanced Course in Instruction – a level achieved by around only 150 individuals in the UK.
It has been a great deal of hard work, but four years on we can proudly say that Lady's Wood is now considered one of the finest shooting schools in the country, offering instruction at its very best and a scenic and serene environment like no other.
I am incredibly proud of our team, each of whom is committed to our success and who each day strive to give our customers the best possible experience, from a warm welcome to expert tuition and support.
We are proud of our success and growth to date, but there is still much to do. We have ambitious plans for the future with the ultimate goal being to become the number one Shooting School in the country.
We are working hard to give people an outstanding shooting experience and the opportunity to learn, improve, test their skills, relax and socialise in, what we believe, is an idyllic environment.
As our valued customers, we welcome you to bring more people to enjoy what Lady's Wood has to offer.  Please also keep telling us what we can do to enhance your enjoyment still further. I promise that we listen very carefully.
I do hope you will explore our current offers and hope to see many of you over the coming weeks enjoying your shooting, warming up for your game days and enjoying some Christmas fun!
Thank you for choosing to shoot at Lady's Wood and being part of our success.  Here's to many more enjoyable years!
With best wishes
Ernie Hemmings