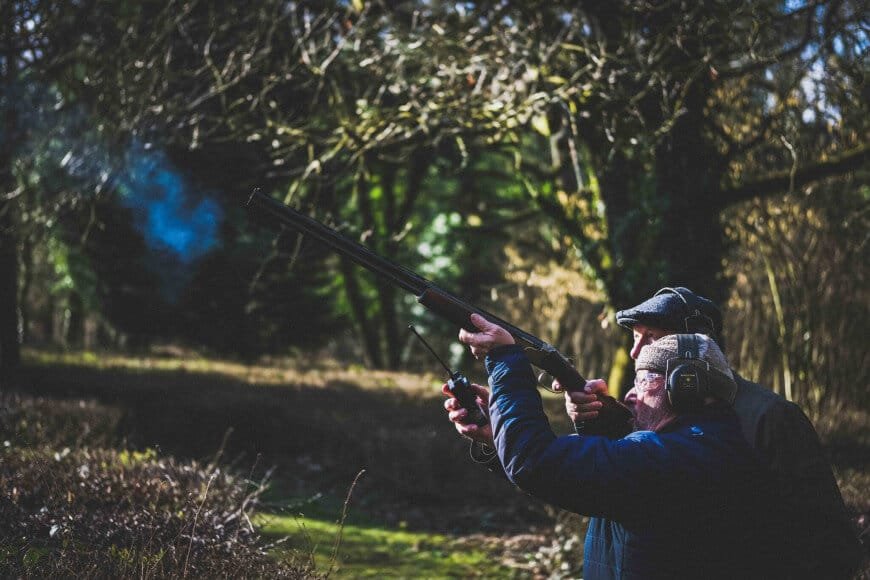 Jan
26
Clay Pigeon Basics: Your Questions Answered
26th January 2021
0 Comment(s)
Clay Pigeon Basics: Your Questions Answered
In today's article, we're answering your burning clay pigeon basics questions.
What is clay pigeon shooting?
Clay pigeon shooting is a popular sport in which shotguns are fired at moving targets, called 'clays', made from a mixture of pitch and chalk. These targets are designed to withstand being thrown from a trap at very high speeds, but are easily broken when hit by just a few pellets from a shotgun.
Clay pigeon shooting requires skill, patience and accuracy, as well as quick reactions and good hand-eye coordination.
What are the different clay pigeon shooting disciplines?
There are a number of different clay shooting disciplines, the most common of which in the UK are sporting clays, trap shooting and skeet shooting. We've put together a handy guide to explain the key clay pigeon shooting disciplines, which you can read here.
My child wants to try clay pigeon shooting – are they too young?
There is no legal minimum age requirement for clay pigeon shooting. The most important thing to consider is whether the child in question is strong enough to hold a gun and old enough to understand the importance of gun safety. Lady's Wood warmly welcomes junior shots who are looking to get into the sport and offer lessons at a discounted junior rate. 
Do I need a licence to shoot clay pigeons?
You do not need a licence to clay pigeon shoot at a registered shooting school, if accompanied by an instructor. At Lady's Wood, all lessons and caddied practice sessions are accompanied by an APSI-qualified instructor. To shoot the Bowman Sporting Practice – our self-guided ten-stand pay and play system – you will need to be in possession of a shotgun certificate.
I'm a complete beginner – what's the best way to get into the sport?
Get in touch with a reputable shooting school – like Lady's Wood – and book yourself in for a lesson. A lesson with an experienced shooting instructor will not only teach you the basics and all-important safety elements of clay shooting, it will also give you a real feel for the sport. If you enjoy it, you can then book a series of lessons to really help build your knowledge and confidence.
To find out more about clay pigeon shooting at Lady's Wood, click here. To book a lesson get in touch by calling 01454 294546 or email shoot@ladyswood.co.uk.