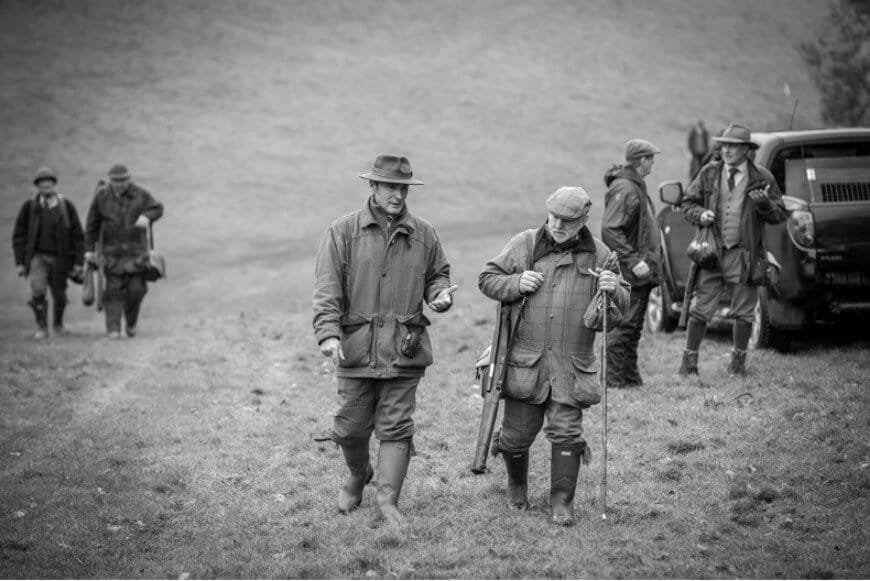 Nov
09
6 questions we're often asked about driven pheasant shooting
9th November 2020
0 Comment(s)
Lady's Wood has long been recognised as one of the number one destinations for game shooting tuition, due to its excellent facilities, realistic setting and knowledgeable instructors. As such, we're often asked questions about various aspects of shooting life and today we're here to answer some of your most common questions about driven pheasant shooting.
What is driven pheasant shooting?
Driven shooting is seen by many as the pinnacle of game shooting. Guns are positioned in a line (with about 20-30 meters between them) at a fixed point while the birds are 'driven' towards them by a team of beaters and dogs. The birds are shot as they fly over the guns in what is called a 'drive'. A typical day's shooting might include between 4-6 drives. The number of birds shot on the day – called the 'bag' – varies greatly depending on the day and shoot and could be anywhere between 100-400. In the UK, driven pheasant shooting can legally only take place during the shooting season, which for pheasants is between 1st October and 1st February.
Which shotgun and cartridges should I use for driven pheasant shooting?
This question is almost impossible to answer as much of it will completely depend on personal preference. if you are looking to purchase a new shotgun for driven pheasant shooting, we recommend paying a visit to Sportarm at Lady's Wood, where you will able to view the vast array of new and preowned shotguns on offer and talk through your needs with our knowledgeable gun room manager. Booking in for a gun fit will also ensure your gun fits you perfectly before heading out into the field.
How can I organise a day of pheasant shooting?
Lady's Wood Sporting Agency is incredibly privileged to work with some of the most prestigious shoots in the UK, enabling us to provide a bespoke range of game shooting experiences for all our clients. Let us organise your day of shooting and we'll take care of every detail, including transportation and accommodation. We can even arrange loaders and instruction on the peg if necessary.
How much does it cost?
The cost of driven pheasant shooting will depend on a number of factors, including location, bag and number of guns. Generally, the cost of a day's driven pheasant shooting is calculated by working out the cost per pheasant, multiplied by the bag size and then divided by the number of guns. VAT may then be added on top of this so remember to factor this in when looking at costings. Additional costs include a tip for the gamekeeper, the amount of which is at your discretion but generally ranges between £30 and £80.
What's the best way to prepare for a day of driven pheasant shooting?
No matter, how seasoned a shot you may be, getting your eye in before a day's shoot is always wise. Lady's Wood offers game shooting tuition by the hour for all level of shooter, from beginner to experienced shot. These lessons will see you shoot a range of targets that will replicate many of the driven pheasants you might see when you're out in the field. Your instructor will be able to guide you towards developing confidence, consistency and technique whilst shooting these. For those looking for a more intensive programme of study, our Optimisation course might be for you. This is a full day of 1:1 shooting instruction designed to take your shooting to the next level.
What are our top tips for consistently hitting the target on a driven pheasant day? 
Make sure your swing is smooth and consistent, with your focus always being on the bird you choose to shoot. Ensure you take the right line when attempting to shoot a pheasant, line is as important as lead – especially when shooting high birds.
If you'd like to learn more about driven pheasant shooting, why not book a game shooting lesson at Lady's Wood? Book yours today by giving us call on 01454 294546 or email shoot@ladyswood.co.uk. Alternatively, get in touch with our Sporting Agency to arrange your driven pheasant day.