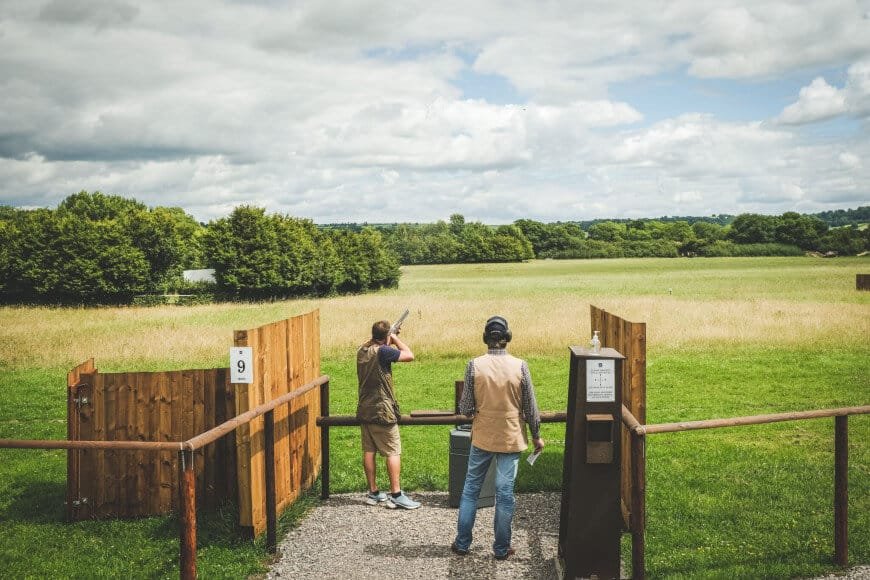 Feb
19
4 shooting experiences to look forward to once lockdown is over
19th February 2021
0 Comment(s)
Whilst at the time of writing (February 2021), Lady's Wood is currently closed in line with the current government guidelines, that doesn't stop us from looking forward to all the things we have to look forward to once the school reopens. Which will you be booking first?
Our ten-stand pay and play system – new to Lady's Wood in summer 2020 – is the perfect way to explore what Lady's Wood has to offer at your own pace. Suitable for experienced shotgun certificate holders, the Bowman Sporting Practice presents a range of challenging targets with a course that is regularly changed.
Another new addition to the school last year, the Flush and Flurry Experience combines all the thrill and excitement of a simulated game day with the state-of-the-art facilities and stunning surroundings of Lady's Wood Shooting School. At only £160 +vat per person, the Lady's Wood Flush and Flurry Experience includes all refreshments, clays and cartridges, plus the guidance of one of our knowledgeable instructors.
If you've been unable to pick up your gun during lockdown, you may be feeling a little rusty. Luckily, Lady's Wood's unique optimisation course provides the perfect solution: a full day of intensive 1:1 instruction, the course will address any and all shooting concerns as well as building your confidence. Find out more about optimisation by clicking here.
Lady's Wood sim days are back for 2021 and they're bigger than ever, with more dates and a brand NEW venue added to the lineup. As well as old favourites Hay Lane Farm and Chavenage Estate, we're thrilled to unveil Symonds Hall as our latest exciting addition. Our simulated game days are already looking very busy for this spring and summer so view our up-to-date availability here and then book your date as soon as possible to avoid disappointment.
To book your shooting experience at Lady's Wood, give a member of the team a call on 01454 294546 or email shoot@ladyswood.co.uk.