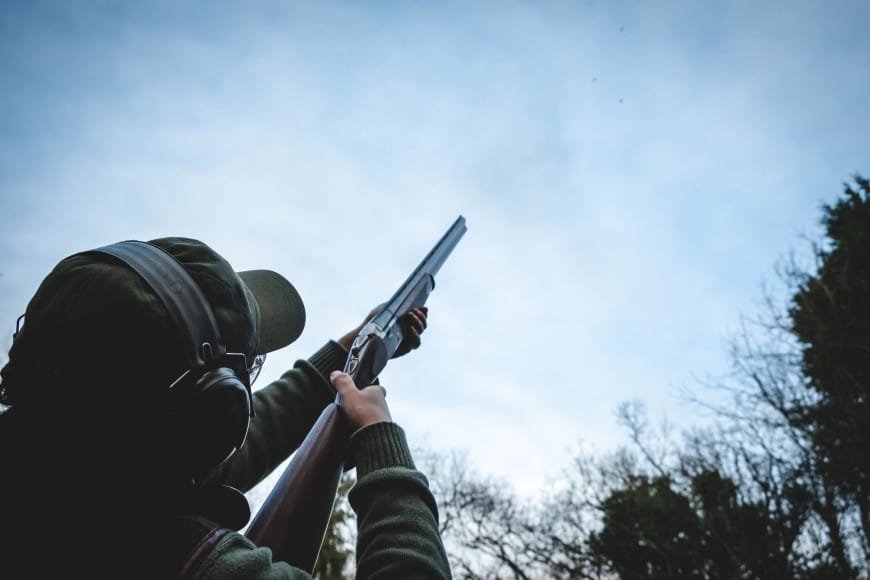 May
06
5 Reasons to Book a Game Shooting Lesson at Lady's Wood
6th May 2020
0 Comment(s)
Over the past four decades, Lady's Wood has built a reputation as one of the finest shooting schools in the country. Below, we outline five reasons why you need to book your next game shooting lesson with us. 
Experienced instructors 
Each of our instructors is truly passionate about game shooting, with over 100 years' experience in the field between them. Whatever your level of shooting, your instructor is on hand with practical, insightful instruction that will get you hitting those birds again and again. Lady's Wood are also thrilled to offer instruction in the field. 
First-class game shooting lesson facilities 
We're proud to be home to some of the finest game shooting facilities in the country. Our range of targets and layouts will provide ample challenge for even the keenest of shots. These will help you to push yourself and take your game shooting to the next level. During your game shooting lesson you will have full use of all of our onsite facilities. This includes our 120ft high tower, sporting stands and grouse butt. 
Stunning location
Lady's Wood combines the best of both worlds:  a beautiful countryside location with 55 acres of woodland and open green fields, only a few miles from both the M4 and M5 and the popular cities of Bristol, Bath, Gloucester and Cheltenham. Our easy access to the motorway and central location makes us a popular choice for game shooting lessons for shooters across the country and further afield. 
Game Shooting Optimisation 
In everything we do, we always seek to offer our customers the best possible service. That's why – after noticing the need for a more intensive alternative to a game shooting lesson – we introduced our shooting optimisation course. This bespoke shooting course offers you a truly in-depth analysis of your shooting. A full day of instruction gives you time to address any concerns and get you shooting accurately and consistently. Since its introduction a couple of years ago, we've received tremendous feedback from customers. Many report that their game shooting had been transformed after undertaking the course. 
Game shooting lesson at our Extreme Tower
Standing at 225ft, the Lady's Wood Extreme Tower is perfect for those looking to shoot the towering birds of Wales, Exmoor and the North. Located at a nearby offsite location, the Lady's Wood Extreme Tower is the highest of its kind in the country! Please note, you can book shooting lessons at our offsite Extreme Tower by special appointment only. These are not included in a standard game shooting lesson at Lady's Wood. 
All shooting at Lady's Wood is by appointment only. To book your game shooting lesson, get in touch. Email us at shoot@ladyswood.co.uk or give us a call on 01454 294546.