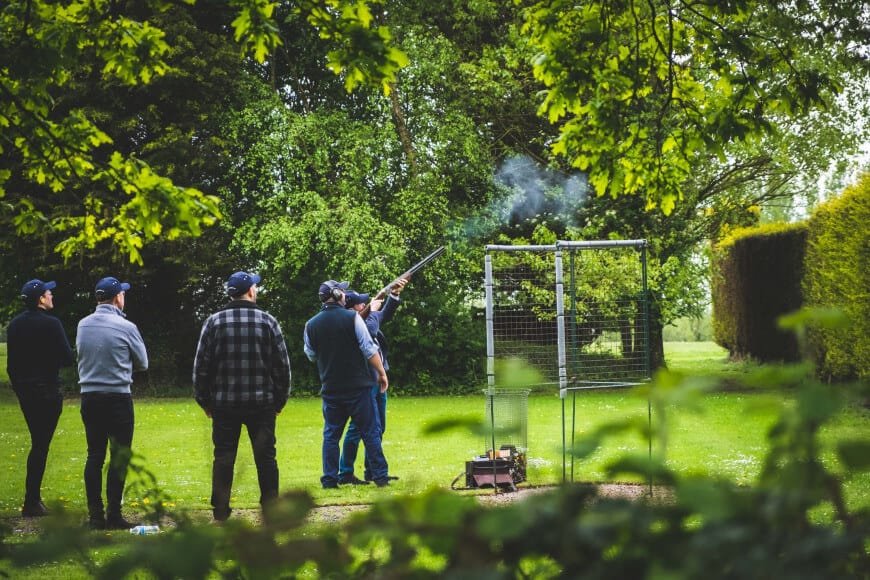 Feb
05
Group Shooting Optimisation Day – Wednesday 8th April
5th February 2020
0 Comment(s)
After the success of our optimisation days in 2019, we're pleased to announce our first group shooting optimisation day for 2020, on Wednesday 8th April.
After consulting with a number of clients, we developed the optimisation day in response to a need for more in-depth instruction. A one-hour lesson is great for ironing out a few bad habits but is it enough to improve your shooting in the long-term? 
A Lady's Wood Optimisation Day aims to answer the following questions:
Do I shoot the right length barrels?
Are my chokes correct for my gun and the type of shooting I do?
Does my gun fit?
What can I do to shoot at a higher level?
How do I consistently shoot higher birds?
What are my faults?
Read a full customer review of a Lady's Wood Optimisation Day. 
What does the day include?
As well as full instruction, the day includes all clays, cartridges, refreshments and a light lunch. All this for just a fraction of the price of our individual optimisation package, at £250 +vat per person. 
How does a group shooting optimisation day work? 
Working in a small group of six, this full day of intensive instruction will run in much the same way as our individual optimisation day. You'll team up with one of our experienced shooting instructors who will work with you to take your shooting to the next level. You'll make full use of our 55 acres and excellent facilities, including our range of shooting stands and towers. 
How do I book? 
To book your place at our group optimisation day, call us on 01454 294546 or email shoot@ladyswood.co.uk. Find out more about our optimisation course.