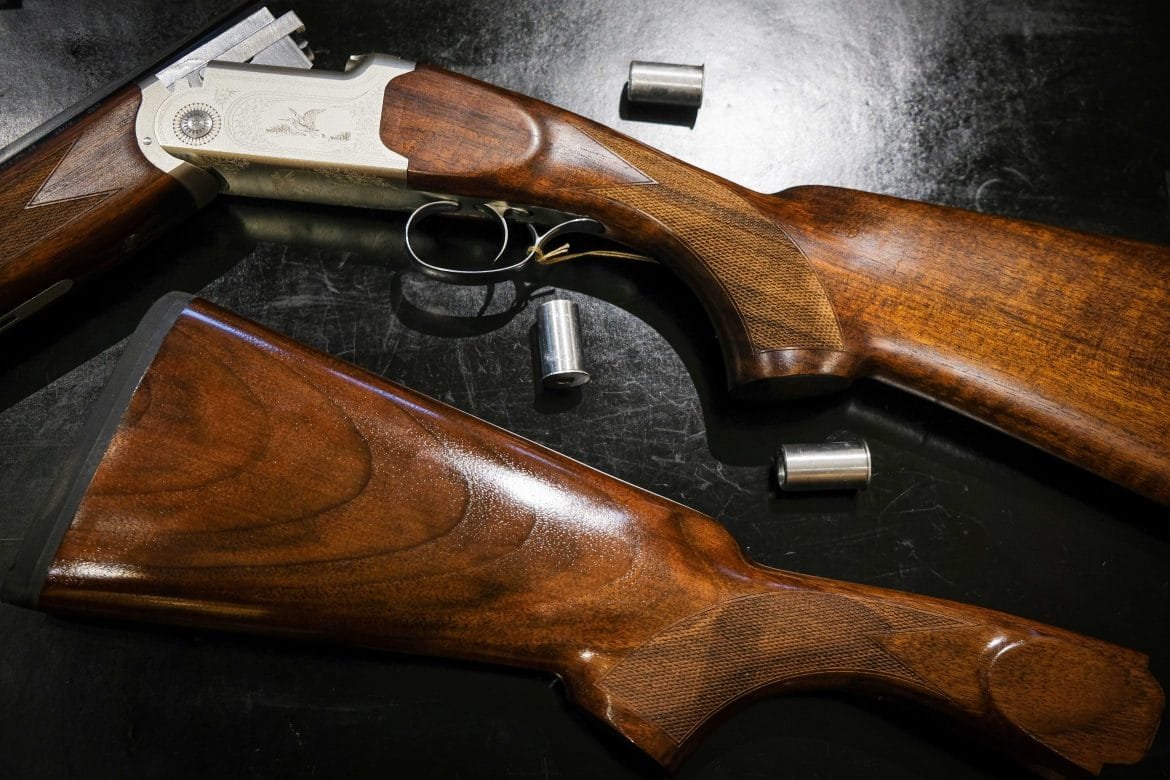 Dec
18
What to Look for When Buying Junior Shotguns
18th December 2019
0 Comment(s)
Buying a child their first junior shotgun is an exciting and proud occasion. There are lots of junior shotguns to choose from and, of course, it's a decision that shouldn't be rushed.  Luckily, we're here to guide you through the process and answer some common questions.
What is the best age to buy my child their first shotgun?
When buying a child their first junior shotgun, age shouldn't necessarily be the deciding factor. Strength, size and maturity are far more useful indicators of whether they're ready for their first gun. 
Many junior shooters will opt for a smaller calibre shotgun, such as a .410 or 28 gauge, as these tend to be lighter. However, with rapidly developing modern technologies, over and under shotguns are generally becoming lighter and lighter. So much so, it is often possible to start a junior with a 20 gauge. This is arguably more beneficial as it will build their confidence in the long run.
What is the best brand for junior shotguns?
Whilst many of the leading manufacturers offer .410s and 28 bores suitable for junior shots, Turkish gunmaker Yildiz is a great place to start. Yildiz offer entry level guns at affordable prices for all ages, both adults and children. Furthermore, their guns are generally very lightweight, with minimal differences between 28g and 20g. Another advantage of the Yildiz range is that they specifically produce junior stocks. These can be bolted on and off a regular Yildiz shotgun to suit. As a junior shooter grows and becomes more confident they can reattach the original stock. This negates the need to buy a new adult gun unnecessarily. 
If a young shooter has their heart set on another brand where a junior stock isn't available, then cutting an adult stock down to size is always an option. This piece of wood can be retained and reattached as the junior grows. A Beretta Silver Pigeon is often a popular choice for this. 
Does a junior need a gun fit?
There is nothing worse than giving a child a shotgun with an adult stock. They won't be able to mount the gun properly and will generally be unbalanced, with all their weight on their back foot trying to support the gun. With their first gun, it's vital to ensure the stock is the correct length. To achieve this, it may be a case of buying a gun with a short stock or shortening the stock of an adult gun to suit. As already mentioned, the Yildiz range boasts a number of junior stocks that can be bolted on and off as necessary. 
As a junior gets older and more confident in shooting and mounting the gun, a full gun fit may be suitable. 
I've bought a junior shotgun – what next?
Lessons with an experienced instructor will help a young shooter become more confident with their gun. An APSI-qualified instructor can guide juniors through the basics and ensure they don't pick up any bad habits early in their shooting career. Lady's Wood Shooting School offer junior lessons and shorter taster sessions for those wanting to have a go. Get in touch if you'd like to book a junior shooting lesson. 
What cartridges should I choose?
Cartridge choice is a crucial element to consider when making your first junior shotgun purchase. Generally, cartridges for smaller calibre shotguns such as .410 and 28gs have minimal felt recoil so the junior is unlikely to be affected. However, if you decide to plump for a 20g shotgun, it would be wise to go with a subsonic 20g cartridge. These have far less felt recoil than standard cartridges.
When choosing a junior gun, the most important factor to consider is that the individual is comfortable holding the gun in the mounted position, even for a short period of time. Comfort is key to building their confidence. This will, in turn, improve their overall shooting ability (and – most importantly – their enjoyment of the sport) over time. 
Sportarm at Lady's Wood stock a wide range of new and used shotguns, including Yildiz guns and other guns suitable for the junior shot.