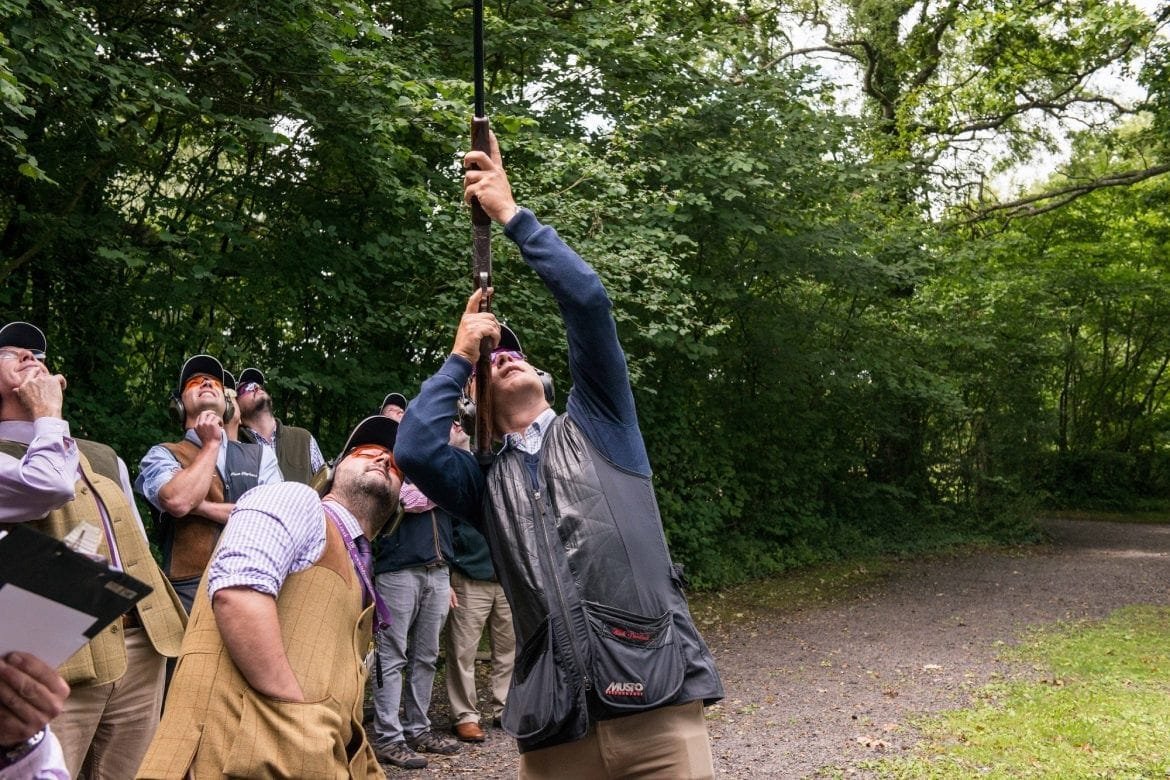 Aug
18
Lady's Wood Challenge – Super Final
18th August 2017
0 Comment(s)
Lady's Wood Challenge 2017 concludes with thrilling "Super Final" Friday!!
The inaugural Lady's Wood Challenge came to a thrilling conclusion on August 4, when 20 of the competition's qualifying top shooters were invited to the Cotswolds-based Shooting School for a "Super Final" and the opportunity to compete for a first prize shooting experience worth £1000.
Throughout the competition, which launched in April and has been sponsored by Hull Cartridges, competitors had been challenged through qualifying rounds to use their skill, patience and accuracy to shoot at a wide range of 100 moving targets, simulating moving game, pigeons and wildfowl amidst Lady's Wood's 55 acre natural woodland setting.
The final saw a morning of fine weather and impressive shooting, with the competitors facing an assault of challenging targets, not least from Lady's Wood's 120 ft high tower.
Nick Portlock from nearby Berkeley in Gloucestershire, eventually clinched first place, after a flawless run took him to a score of 48 out of 50, with two shots remaining. Only a slight hesitation on a simultaneous pair that burst from the high tower prevented a perfect finish.
Second place went to Phil Marks, with a highly impressive score of 45 out of 50.  Phil, shot very consistently throughout the final only to be beaten by a small number of the high tower birds.
Third place was hotly contested between Colin Waite and Don Brunt who both reached 41 out of 50.  They shot the final high tower sequence again to determine the winner.  After tossing a coin Colin won and put Don up first.  Don shot a very impressive 9 out 10 to really put the pressure on Colin who managed to shot a respectable 5 out of 10.
A complementary lunch after the competition saw Nick presented with a peg on a 200 bird pheasant day, with 250 Hull cartridges to use on the day.
Phil and Don were awarded a peg on a Lady's Wood Simulated Game day and 250 cartridges respectively whilst Jenny Cartwright was announced as Lady High Gun and won a place at a Lady's Wood event.  Spencer Jones, aged 14 was named as Junior High Scorer winning 500 Hull Cartridges.
Chris Hanks, Manager and Instructor at Lady's Wood said:  "We have enjoyed superb support for our first Lady's Wood Challenge and inspired shooting throughout the qualifying rounds and, in particular, today.  We thank everyone who took part and very much look forward to welcoming them and others to our future challenges.  I would also like to thank Hull Cartridge for sponsoring the prizes so generously.
Look out for next years Lady's Wood Chellenge – dates to be announced soon…..