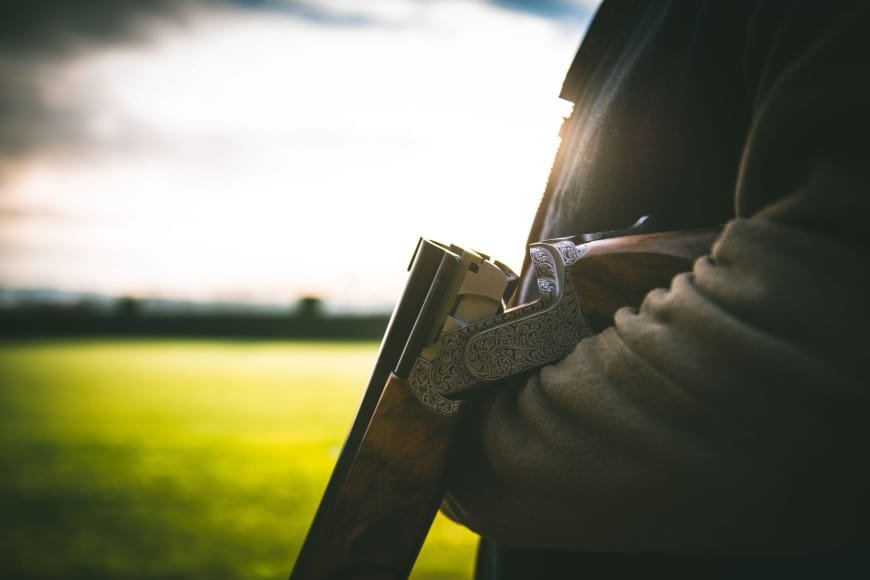 Oct
15
Lady's Wood's top pigeon shooting tips
15th October 2020
0 Comment(s)
Successful pigeon shooting isn't just about the shooting; it takes fieldcraft, preparation and reconnaissance skills in order to fully master the art. Today we've rounded up our top pigeon shooting tips.
Find somewhere to shoot
Managing pigeon numbers through shooting is integral to preventing crop damage throughout the year. Crop protection will vary depending on the time of year: oilseed winter rape is likely to attract pigeons' attention in the colder month and late spring/early summer laid crops such as barley and wheat and combined stubbles in the summer.
With this seasonality in mind, find some land that you think will benefit from pigeon shooting.  You'll need to get permission from the landowner before you shoot so if you don't already have any shooting land, approach farmers or join a local pigeon shooting club.
Get the basics right
Assuming you have your own shotgun and licence the most important thing you'll need is lots of cartridges (always take more than you need, as the amount of birds encountered on one day can really vary). You'll also need around a dozen pigeon decoys which can easily be purchased online.
Perfect your decoys
How successful you are at pigeon shooting largely relies on your preparation and reconnaissance beforehand. In order to establish where to position your decoys (and hide), you need to put the time in observing how the pigeons behave: where are they coming from? How are they getting there?
Decoys are a successful way of attracting pigeons as pigeons feed in groups; if they see another pigeon (or group of pigeons) feed in a field they are likely to come down to investigate. Try to use your decoys to mimic what you observe during your reconnaissance. The way pigeons feed will vary from field to field and depending on factors such as weather and the time of year.
Safety first
As with all shooting disciplines, safety is paramount. The land on which you are shooting may well be accessed via public footpaths and bridle ways. If this is the case, it may be worth putting up small warning signs on rights of way and the entrance to any field, as a polite notice to walkers. If approaching a hide, always alert any shooters inside to your presence before you approach.
Dress for the occasion
As well as dressing for the time of year, ensure your clothing helps you blend into your surroundings. Pigeons have excellent eyesight and could spot you easily. A hide – made from branches and other natural materials – will also help to conceal you. Other essential kit includes ear defenders, safety glasses and binoculars.
For more pigeon shooting tips, why not book a lesson at Lady's Wood Shooting School? Lesson can be booked by emailing us on shoot@ladyswood.co.uk or give us call on 01454 294546.