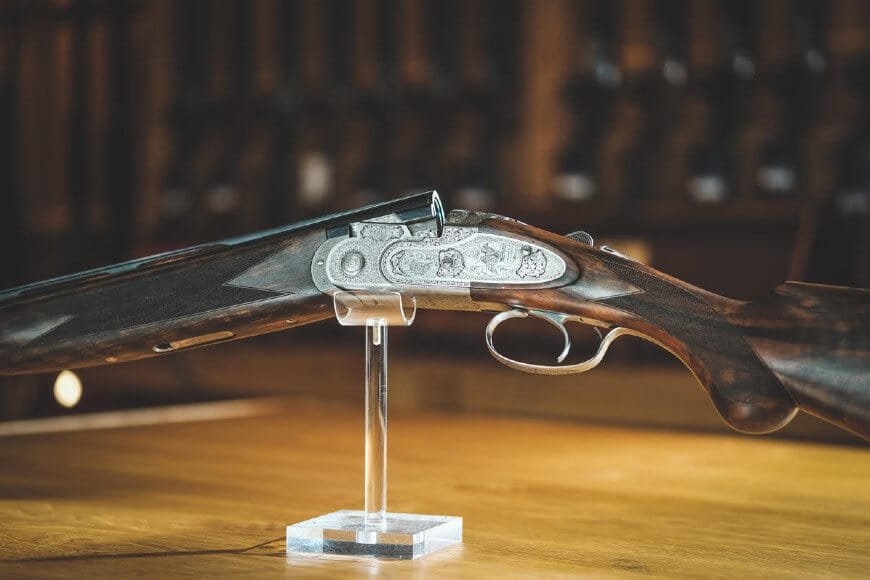 Mar
26
4 Things to Consider When Buying a Preowned Shotgun
26th March 2020
0 Comment(s)
Purchasing a preowned shotgun is a big decision with a lot of factors to consider. We've broken down the key things you need to consider before taking the plunge… 
1. What will you be using the preowned shotgun for?
Deciding on the gun's purpose is the best place to start as this will affect all other factors such as your budget, make and model. Will you be shooting clays, game or perhaps you would like a shotgun that can serve multiple purposes? By letting the gunroom manager know your needs, he can instantly narrow down your search criteria. 
2. What is your budget? 
Of course, this will vary greatly from person to person. Whatever your budget, you want to ensure you're getting the best possible preowned shotgun for your money. It's sensible to have a good idea of what you are comfortable spending before making a trip to the gunroom. 
3. Does the gun fit? 
When buying a preowned shotgun there are a plethora of guns to view and try. If possible, try and find one that fits well or needs minimal adjustments. Here at Sportarm at Lady's Wood we'll always try and find the best fitting gun for you. This will allow your shooting to come on leaps and bounds.
4. What is the condition of the preowned shotgun?
The condition of a gun is always important but especially so with regards to preowned models. It is important to query anything you feel looks out of place. It is also worth mentioning that any preowned shotgun purchased from Sportarm at Lady's Wood comes with a one year mechanical warranty. 
Sportarm at Lady's Wood stock a range of new and preowned shotguns. These can be viewed in store and via our online catalogue. Get in touch with a member of the team by calling 01454 294246 or email sportarm@ladyswood.co.uk