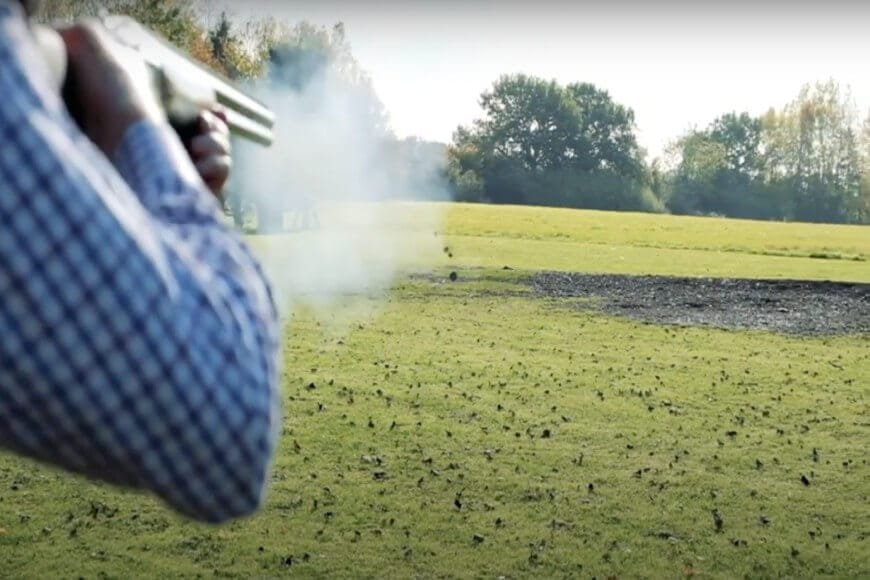 Jan
25
Lady's Wood's top rabbit shooting tips
25th January 2021
0 Comment(s)
Whilst rabbit shooting is integral to the conservation of both agriculture and the environment, it also makes for an accessible, inexpensive and challenging summer sport. We've rounded up our top tips for rabbit shooting to ensure you're successful.
 Ensure you have the right kit
As well as an air rifle, you'll need to ensure you have a scope. A zoom model with 3-9x magnification setting will give you versatility in various light conditions and a greater chance of spotting your prey. Good quality pellets are also a must-have.
In terms of what to wear, camouflage clothing is the obvious option but not strictly necessary; clothing in 'earthy' colours (greens and browns) will help you avoid standing out.
Get permission
You will need to get the landowner's permission before heading out rabbit shooting. Google Earth is a useful tool if you're looking for a potential new shooting spot. Reach out to the landowner to arrange a meeting and always dress respectfully.
Once you are given permission to shoot, spend some time getting to know the layout of the land and the habits of its resident rabbits. Visit at different times of the day and in different weather – without your air rifle – and note where burrows are located and how best to approach them.  As well as learning the safe places to shoot from to ensure a safe shot is taken.
Avoid detection
Whilst wearing the appropriate clothing will help you remain unseen, there are several other things you can do to ensure you avoid detection. Hunting alone will limit both movement and sound; rabbits have good hearing and will be alert to the sound of footsteps or twigs snapping. Also, avoid wearing any form of scent such as aftershave or body spray. Try and stay downwind of your target wherever possible to limit your smell.
Learn your quarry's behaviour
There are certain signs within your environment that may alert you to the presence of rabbits. Brambles and thorn bushes are perfect hideouts for rabbits so these may be a worthwhile place to look first, as is anywhere with dry soil as rabbits like to burrow here.
Take it slowly
As with most game, rabbits will be alerted by sudden movement so take things are slowly as possible. If you are stalking on foot, move in the long grass as much as possible.
Why not come and practice your rabbit shooting using our variety of realistic rabbit targets here at Lady's Wood Shooting School? To book, give us a call on 01454 294546 or email shoot@ladyswood.co.uk.