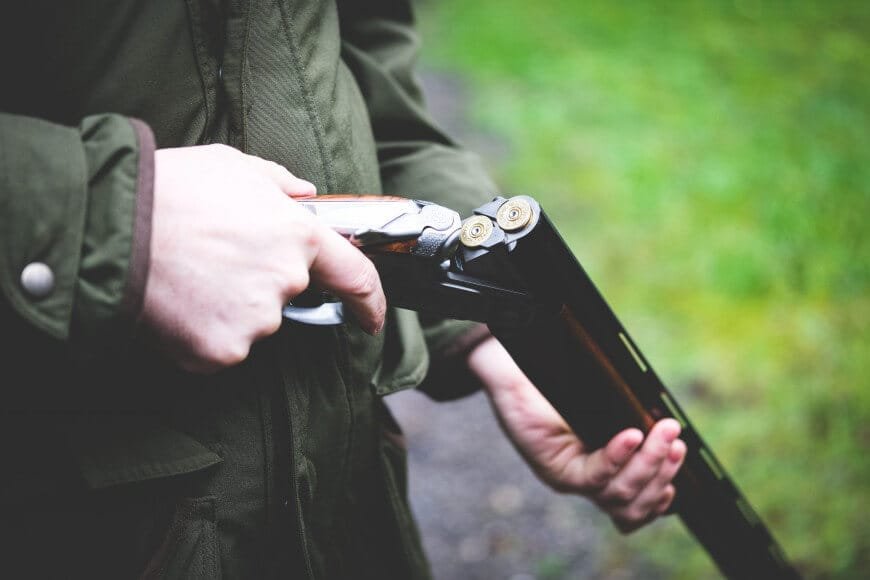 Apr
22
Lady's Wood Guide to Shotgun Calibres
22nd April 2020
0 Comment(s)
In our latest Lady's Wood Guide to… we're talking you through the most common shotgun calibres and what each of these means for you as a shooter.
Shotgun Calibres Explained
When discussing shotgun sizes, the number – 12g, 16g, 20g, and so on – does not refer to linear measurements such as inches or centimetres. The "12" in a 12 gauge shotgun means you can make 12 lead balls of equal diameter to the shotgun. Historically – from the days when you would purchase lead by the pound to make your own ammo – the gauge refers to how many rounds you could make from one pound.
The smaller the gauge number, the wider the barrel. The only exception to this rule is the smallest calibre: the .410 shotgun. The number refers to its .41-inch barrel diameter. Whilst the largest shotgun is a 4 gauge we'll be discussing the most popular choice of shotgun calibres below, starting with the 12-gauge. 
12 gauge shotguns
The 12-gauge is the largest of the most commonly used shotgun calibres (with 10-, 8-, 6- and 4 bore shotguns no longer as widely seen). Very simply, a 12-gauge shotgun will put more lead in the air. This is due to the fact that the shotgun calibre is larger, more lead pellets can fit in the cartridge and therefore in a small way, you increase the chance of hitting the target. Many competition clay shooters will only use 12g for this reason; every pellet is an extra chance of hitting that target. There are a huge plethora of 12g examples on the market, from the fantastic Beretta Silver Pigeon and Caesar Guerini Invictus V, all the way up to a sidelock Purdey over and under. 
16 gauge shotguns
16 gauge shotguns are becoming increasingly popular, especially with especially for game shooters. It is thought that the pattern thrown by a 16g is superior to any other calibre. This is because of the dense, square shape of the pattern. It is a nice 'in-between' gauge, with less recoil than a 12g and more 'oomph' than a 20g. As already mentioned, 16g shotguns are becoming increasingly popular, with companies such as Rizzini and Perazzi making some fantastic examples. 
20 gauge shotguns
Historically, 20g shotguns were always seen as the preferred choice for women and junior shooters because of their light recoil and easy handling. However, 20g shotguns are now experiencing a huge resurgence across the shooting community, regardless of age or gender. This is due to a newfound appreciation for the gun's weight-saving capabilities (compared to other calibres) whilst remaining effective on all targets. There are many examples of this ever-popular calibre including the Browning 525 and the Beretta EELL. 
28 gauge shotguns
This calibre is often seen as a great entry-level for younger, junior shooters. This is because of the gun's lightweight properties with very low recoil. This provides a less intimidating introduction to shooting for young novices.  When paired with the correct game cartridge, the 28g can be a fantastic option for the serious game shooter wanting to add a new challenge to their shooting. For young, entry-level shooters looking for a 28g, the Yildiz SPZ-ME – paired with Yildiz's additional junior stock – is a great place to start. For the advanced shooter, Caesar Guerini produces a fantastic range of 28g shotguns.
.410 gauge shotguns
.410 gauge shotguns are the smallest calibre. Like 28 gauges, these are often popular with juniors because they are lightweight with next to no recoil. However, as they have less lead in them, hitting targets can be more of a challenge. The larger calibre of a 28g or 20g shotgun is often the preferred junior's choice as it helps boost confidence. It is important to note here that the choice of gun is often decided by the strength and stature of the child. A single-barreled .410 is the lightest shotgun available. The .410 is a brilliant 'garden gun' for controlling rabbits and pest-species such as squirrels. A great gun for this would be a .410 Hushpower Pump-Action shotgun. As the name indicates, the Hushpower is sound-moderated, making the gun as quiet as possible.
Whatever your shotgun calibre choice, Lady's Wood offer shooting instruction to advanced and novice shots alike. We're home to a variety of targets spread throughout our 55 acres. To book a lesson, get in touch by calling 01454 294546 or email shoot@ladyswood.co.uk.