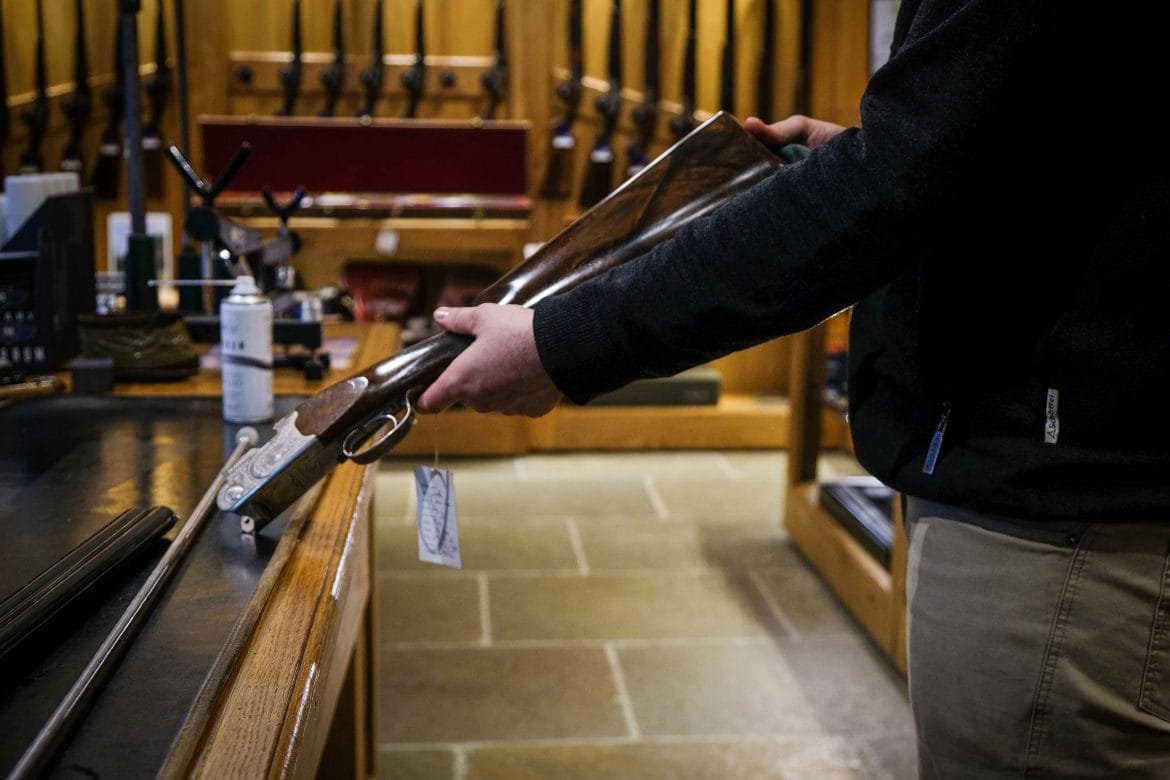 Mar
13
Shotgun Cleaning Kit Essentials
13th March 2020
0 Comment(s)
Maintaining a well-stocked shotgun cleaning kit is essential in ensuring the longevity and condition of your shotgun. Luckily for you, we've rounded up our must-have items and are here to talk you through the different options available.
Cleaning rod
The first thing you'll need is a decent cleaning rod. These are available in both wood and metal. It's really down to personal preference which one you go for – although wood is the more popular, traditional choice. A standard rod is compatible with most calibres but you may need a specific rod for smaller gauges. 
Gun oil
No shotgun cleaning kit is complete without a decent bottle of gun oil and there are lots of different options available. Here at Sportarm at Lady's Wood, we believe that Pro Ferrum is the best on the market.  Not only does it clean guns exceptionally well, it also boasts a range of innovative properties designed to weather-proof your shotgun and protect against rust. 
Calibre-specific essentials
The following items will be specific to your particular shotgun's calibre. 
Phosphor bronze brush
Screwed onto the cleaning rod, this is used to dislodge and push out fowling and leading from the barrel. 
Wool mop 
Use the wool mop after the bronze brush and after a light spray of gun oil. This will help leave a coating on the gun as well as getting rid of any last remnants of fouling.
Jag
Used to attach patches to cleaning rod. 
Paradox Cleaning Rod 
For an alternative method, a paradox cleaning rod is an easy way to clean inside the barrels. It acts as a giant mop and is perfect if you're short on time. 
Bore Snake
Another cleaning rod alternative, the bore snake is a mop and bronze brush combined. 
Other essentials for your shotgun cleaning kit
Patches
Small pieces of cloth that are attached to the end of a cleaning rod.
Gun cleaning cloth
We recommend the Universal Sportsman Cloth. It's highly water repellent, prevents rust and corrosion and repels moisture and dirt. 
Walnut oil 
Walnut oil is great for rebuilding the protective coating on any woodwork. Whilst it's not essential every time you clean your shotgun, it's an important step to regularly build into your shotgun cleaning routine. 
Final top tips
To help prolong the life of your shotgun, snap caps are a relatively cheap investment. We recommend you always use snap caps whilst storing your gun. 
Whilst regularly cleaning your gun is great for general maintenance, we highly recommend you book your gun in for an annual gun service once your season is over. 
For more tips on keeping your shotgun in top condition, we've put together a handy guide, showing you how to clean a shotgun with Pro Ferrum Gun Oil. Don't forget, Sportarm at Lady's Wood stock all of the essentials listed in this article. Why not pop in and speak to a member of the team who will only be too happy to help you put together the perfect shotgun cleaning kit.