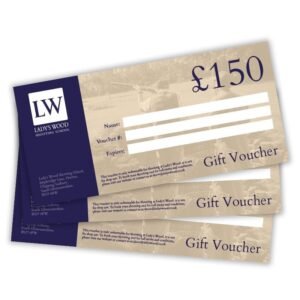 Treat your friends and family with this £150 clay shooting gift voucher.
Simply fill in your recipient's name and email address, add the gift voucher to your basket and complete your order as normal. Once your order has been processed, your recipient will be sent an email with their voucher as a PDF attachment, populated with their name and unique voucher number.
If you want it to be a surprise and don't want them to receive the email, just leave the recipient email field blank. You will be sent a copy of the voucher by email, whether or not the recipient email field is filled in.
All Lady's Wood gift vouchers are valid for six months from date of purchase. Please note, this voucher is only redeemable for shooting at Lady's Wood. It cannot be used at Sportarm at Lady's Wood to purchase guns, clothing or accessories.
Select options