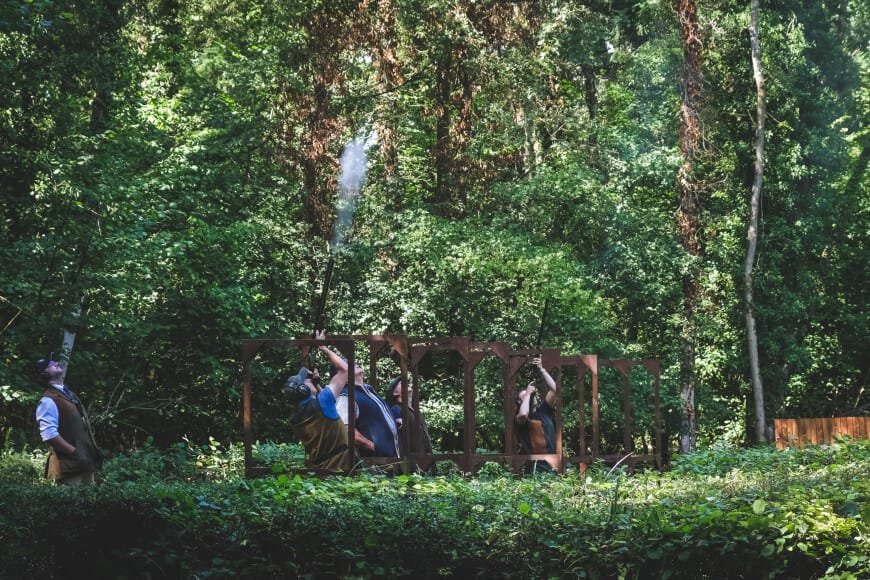 May
14
You're invited to Lady's Wood Summer Flurry Day – Friday 23rd July 2021
14th May 2021
0 Comment(s)
We are incredibly excited to announce this year's Summer Flurry Day here at Lady's Wood Shooting School. 

Taking place on Friday 23rd July, the day will include: 

– 5 x 75 bird flurries (rabbits, partridges, high pheasant, dropping ducks, pigeon flight)

– Delicious refreshments served at lunchtime 

– Prizes to be announced shortly

Priced at £145 per person, the Flurry Day is open to teams of four experienced guns or individuals who will then be sorted into teams of four (please note, COVID restrictions will apply to group numbers). This cost is payable upon booking and is fully inclusive of clays, cartridges and refreshments. Shooting will take place during allotted time slots throughout the day, with morning and afternoon slots available. 

To secure your spot at our Summer Flurry Day, get in touch by emailing shoot@ladyswood.co.uk or give us a call on 01454 294546.