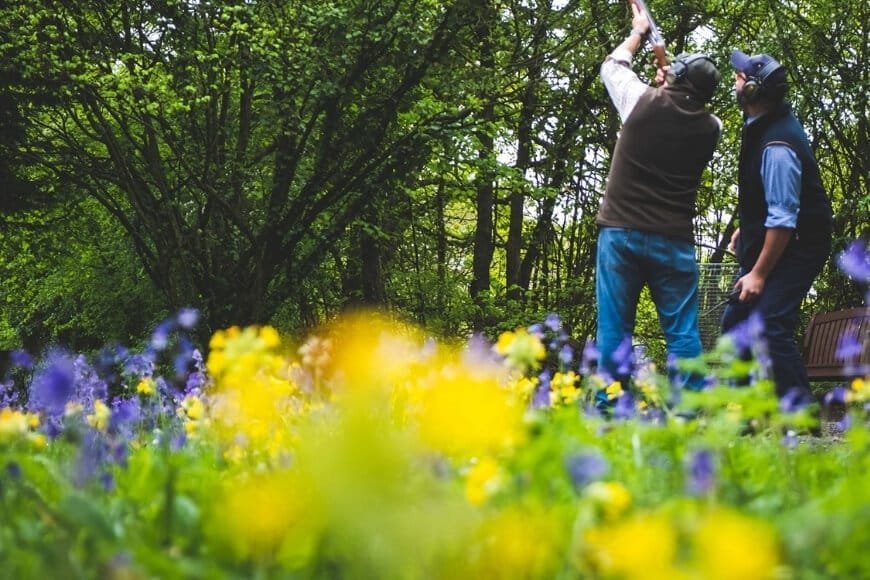 Feb
27
Bluebell Fun Day Friday 13th April 2018
27th February 2018
0 Comment(s)
JOIN US FOR OUR MOST POPULAR FUN DAY OF THE YEAR
Here at Lady's Wood, the woodland floor comes alive in early spring with a carpet of Bluebells and other beautiful flowers.  Come along and join in with a brilliant days shooting in the most wonderful of settings.
Format for the day will be as follows:
09:30 am Guests arrive and enjoy coffee whilst getting to know your fellow shooters
10:00 am Groups depart for a mixed practice session around the grounds
11:30 am Woodland break – Sausages, sloe gin and a warming cup of soup.
12:00 pm Fun stands begin – to include moving archery, .410 challenge and the instructors surprise!
13:30 pm High tower flush
14:00 pm Return to the lodge for prize giving and a well earned cooked lunch.
Limited to 24 places £120.00 per person (excl cartridges).
Friday 13th April 2018
Call 01454 294546 or email shoot@ladyswood.co.uk to book you place now.
cartridge restrictions apply please click here to see permitted list