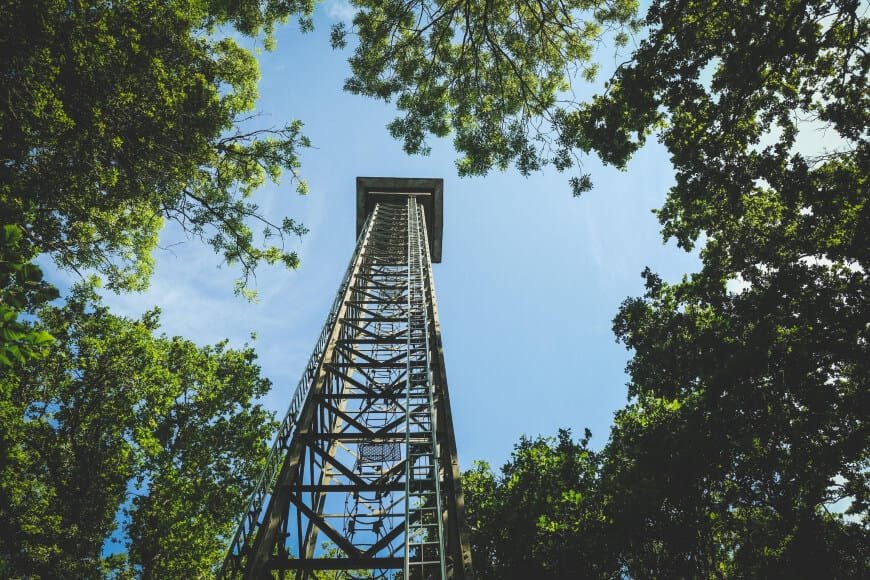 Jun
16
Current Health and Safety Measures at Lady's Wood Shooting School and Sportarm at Lady's Wood – Shoot safe, stay safe
16th June 2020
0 Comment(s)
We are excited to welcome you back to Lady's Wood again after what has been a difficult time for so many.  To ensure the safety of you, our valued customer and our fantastic team we have implemented the following procedures.
We kindly ask that:
If you are unwell with cold or flu-like symptoms, (such as a high temperature, continuous cough, breathing difficulties), please do not attend the school, stay home until you have completed the recommended period of self-isolation and recovered fully
If you are considered to be in a high-risk group please do not visit
If you have recently been in close contact with someone with coronavirus or visited a high-risk area please stay at home until you have completed the recommended period of self-isolation
We will be happy to rearrange any appointments if you are isolating for any of the reasons above
At this time in order to maintain social distancing requirements we will not be able to offer tuition
We are only accepting bookings from experienced shots with a current shotgun certificate with their own gun as we cannot offer the loan of school guns
Bookings and Payments
Bookings to be made via email (shoot@ladyswood.co.uk) or by calling 01454 294546.
Time slots must be adhered to
Electronic payments taken over the phone/contactless wherever possible.
Cash payments to be avoided
Lodge Requirements
Social distancing to be observed at all times
Only 2 shooters to enter the lodge at any one time
Please wait outside until called into the lodge if already occupied
Please use hand sanitiser available when entering lodge
Produce shotgun certificate and place on table for inspection
Make contactless payments where possible – if chip and pin required card machine will be sanitised after each use
Collect any pre-ordered cartridges from the table
Please enter the lodge ready to shoot carrying all of your equipment needed.
Follow the one-way system into the lodge – then onto stand 1 if shooting the Bowman Sporting or await introduction to your caddy
Access to the lodge will be limited to payment, picking up cartridges and use of the toilet facilities
If using toilet facilities please wash your hands thoroughly
There will be no food or drink available in the lodge at this time
Shooting
Sign in at reception
Follow the one way system, begin shooting at stand 1 through to stand 10. Then exit the shooting area via the field, walking behind the bund and return to your vehicles to depart (unless paying for additional clays/using toilet facilities)
When using the platform please take care climbing the steps, using hand rails provided and ensure gate is shut at all times.
Please use hand sanitiser upon arrival to each stand
Follow the Bowman Sporting Shoot Etiquette (click here)
Ensure safe handling of guns at all times
Fibre wad cartridges and permitted brands only to be used when shooting at Lady's Wood
Cartridges to be purchased in advance for collection on arrival if you do not have permitted cartridges
Please maintain social distancing at all times
If next stand is occupied please wait for it to become free at the designated waiting area
If re-entering the lodge to pay for extra shooting or using the toilet facilities please enter through the front door and exit out of the back and along the side passage to return to the car park.
In addition to the above
You will be asked to load your own gun and where possible carry your shooting equipment.
Caddy will guide you safely around the grounds
Maintain social distance from your caddy at all times
Sportarm at Lady's Wood
We are thrilled to once again be opening our doors to our loyal customers. However, for us to meet social distancing guidelines and to ensure the health and wellbeing of our customers and team we have had to implement a number of changes in store.  Please find these outlined below.
Please observe social distancing at all time when visiting the Sportarm at Lady's Wood and Lady's Wood site.
If you are unwell with cold or flu-like symptoms please refrain from visiting the shop until you have completed the recommended period of self-isolation and are completely recovered. If you are unable to visit the store in person, Tom is happy to assist you over the phone. He can be reached on 01454 294246
Please enter the gunroom directly from the courtyard. The inner door connecting the shooting school and shop with be closed
Please use the hand sanitiser provided as you enter
Only one individual or household will be permitted to enter the shop at one time. If the shop is already occupied, then please wait in the designated area outside
Where possible, please pre-order any items by calling us on 01454 294246
Where possible, please prepay for items over the phone. All in store purchases should be contactless/by card.
The shop will be thoroughly disinfected at regular intervals
We ask that unless you are considering purchasing a gun, you request to handle as few guns as possible. This is because all guns handled will need to be left for a period of 24 hours before the next customer can view it
Thank you for your cooperation and we look forward to seeing you very soon.  For all enquiries please call 01454 294246 or email sportarm@ladyswood.co.uk
If you are unsure about any of the procedures above please see a member of the team.
These measures are in place for the protection and safety of you and the Lady's Wood team.