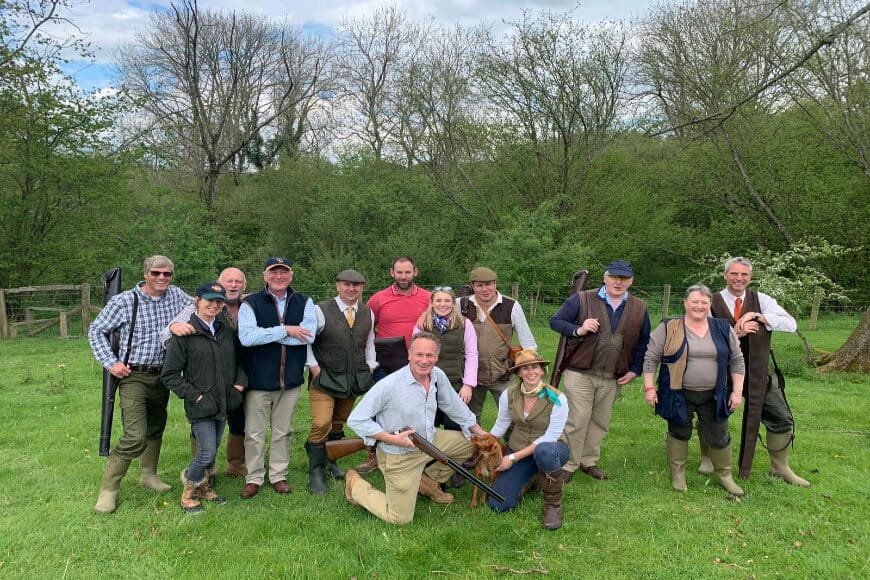 Jan
26
If you're looking for team outing ideas, why not try a Lady's Wood Shooting School sim day?
26th January 2021
0 Comment(s)
Lady's Wood Shooting School's simulated game days are an incredibly popular option for friends, families and colleagues looking for team outing ideas. And with a host of dates available throughout the spring and summer, we're taking a look at why you should book yours TODAY.
What is a sim day?
Simulated game days are designed to 'simulate' a high volume game shooting day.  However, whilst many game days can set you back hundreds, if not thousands of pounds, a simulated game day costs just a fraction of the price, providing excellent value for money.
Two incredible countryside locations to choose from
All Lady's Wood sim days take place at two breath-taking locations in the heart of the Gloucestershire countryside: the historic Chavenage Estate and Hay Lane Farm, with its thrilling mix of steep banks and wooded hills. Both locations are home to game shooting syndicates, enjoying a number of high bird days throughout the shooting season.
Fantastic value for money
Lady's Wood sim days start at from just £175+vat per person. This price will see you and your fellow guns shoot up to 5000 clays across a range of exhilarating and challenging drives designed to simulate the thrill of real game shooting. Our sim days also include a range of refreshments throughout the day, including breakfast, elevenses and lunch.
An excellent bonding experience
Whether you're cheering on a co-worker or trying to one-up your best mate, a Lady's Wood sim day is an excellent way to bring friends and strangers alike together in an experience that you'll be talking about for many years to come!
For more team outing ideas, why not take a lot at our corporate event options? All current sim day availability can be viewed here. To discuss your requirements, get in touch by calling 01454 29454 or email shoot@ladyswood.co.uk.